Table of Contents
If you need contact lenses or glasses because you have a refractive error like nearsightedness or farsightedness, you may be concerned with the cost of regular eye exams and updated prescription eyewear. Fortunately, there are several big-box retailers that offer inexpensive, high-quality exams and eyewear. (Learn More) Major retailers include Costco Optical, Walmart, and more. (Learn More)
The optometrists who contract in major retail locations usually only provide basic eye exams. They cannot treat more serious eye conditions like glaucoma or cataracts, so you need a different eye doctor to manage eye diseases and long-term treatment outside of glasses and contacts. (Learn More)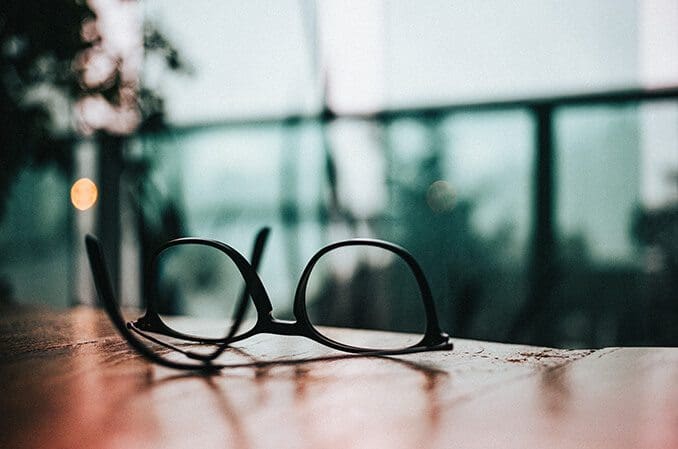 Eyewear Stores & Opticians: Big-Box Retailers Offer Great Options
When you need glasses or contact lenses, you try to strike a balance between quality options and the cost of the frames or contacts. If you can get good vision care to update your prescription in the same location, it's ideal.
There are several affordable options available. Some big-box retailers offer great frames, contacts, and optometrists in store. However, finding the best option for you can be time-consuming.
Here, we compare providers, costs, and other options to help you get the glasses or contacts you need to feel confident.
Major Retailers & Their Optical Centers
Whether you need a full eye exam to get glasses or you just need a second pair of frames, there are several choices for your vision care needs. Here are some of the most popular options right now.
Costco Optical: This major company operates several locations around the world. They sell large or bulk items to members, who pay a fee for a membership to get access to exclusive discounts. Costco also offers some low-cost options to non-members, including access to their pharmacy and optical department. Costco Optical contracts with professional, licensed optometrists to provide low-cost but thorough eye exams and prescriptions.

Costco accepts insurance plans to help cover the cost of exams, but the eye exams for glasses or contact lenses are intentionally inexpensive. An exam for just glasses is about $80 in most locations, while an exam with a contact lens fitting costs about $150 in most locations.

While Costco sells glasses and contact lenses, you must be a Costco member to access these deals. With your membership, you can get a range of lens options, including blue light tinting, transitions, and HD progressive lenses. You can also get sunglasses that protect against ultraviolet (UV) light.

LensCrafters: This major glasses retailer is known for a large selection of stylish frames and lens options. While this retailer tends to cost more than big-box options, they offer high-quality and designer options that appeal to many glasses wearers. They also offer eye exams, which many vision insurance plans cover.

Basic eye exams with LensCrafters are about $60. Contact lens fittings cost about $100, and additional parts of the exam, like retinal scans or pupil dilations, cost about $35.As a company owned by Pearle Vision, LensCrafters is dedicated to eye health. Many of their optometrists have extensive experience with eye exams and vision treatments, and they can recommend specific types of lenses with in-store demonstrations available.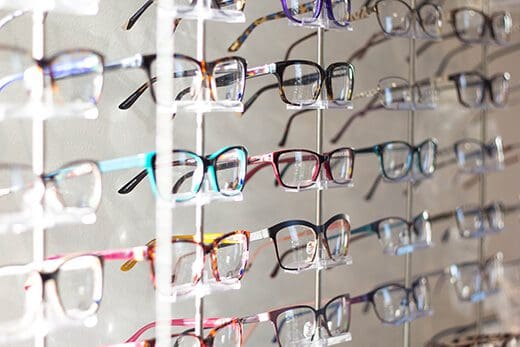 Sam's Club: Like Costco, Sam's Club is a membership-based retailer offering discounts on large or bulk items. Sam's Club also offers more than just clothing, food, furniture, and electronics at a discount. They contract with pharmacists and optometrists to provide discounts on basic health care. You do not need to be a member of Sam's Club to get an eye exam with one of their optometrists, but you do need a membership to purchase glasses or contact lenses with them.

Most Sam's Club Optical locations provide basic eye exams to update your glasses prescription for $50. Contact lens fittings run about $100, particularly if you have astigmatism or another eye condition that requires a more thorough exam. If you need to have your pupils dilated, this may cost an additional $50.You can get great options for frames and lenses at Sam's Club, including polycarbonate, HD progressive, and high-index lenses. You can also get anti-reflective and UV coatings.

Target Optical: Target is a well-known big-box store offering furniture and clothing. Many locations also have grocery sections, electronics offerings, pharmacies, and optical centers.

Target Optical provides eye exams, glasses, sunglasses, and contact lenses. Unlike Costco or Sam's Club, you do not need to have a membership to get high-quality prescription glasses or contacts after your eye exam.

Target's optometrists can conduct a full eye exam. You can get a standard exam to update your glasses prescription, and you can also get pupil dilation, retinal scans, or other tests to determine if you have conditions that will impact your vision in other ways, such as diabetes or high blood pressure.

These exams start at about $55. Contact lens exams and fittings cost about $110, with additional costs for astigmatism and other tests or fittings. Target Optical takes many vision insurance plans, to help you offset the cost of the exam.

Walmart: This multinational corporation offers low prices on a huge selection of items, from clothes to food to electronics. Like other big-box stores, Walmart also offers some basic health services, including a pharmacy, flu shots, and an optical center. Unlike other big-box stores, Walmart's optical center offers several types of eye care — from updated glasses prescriptions to recommendations for eye drops.

Basic eye exams start at $60. If you need bifocals or progressive lenses, this type of glasses exam has an additional cost. Retinal photos can cost an additional $30. Contact lens fittings cost from $125 to $150, depending on the location.

Walmart does not require memberships for people who want to shop there, so you can get an eye exam, glasses, and contact lenses without additional cost. Walmart locations are also easy to find. They may potentially be closer to you than other options like Costco or Target.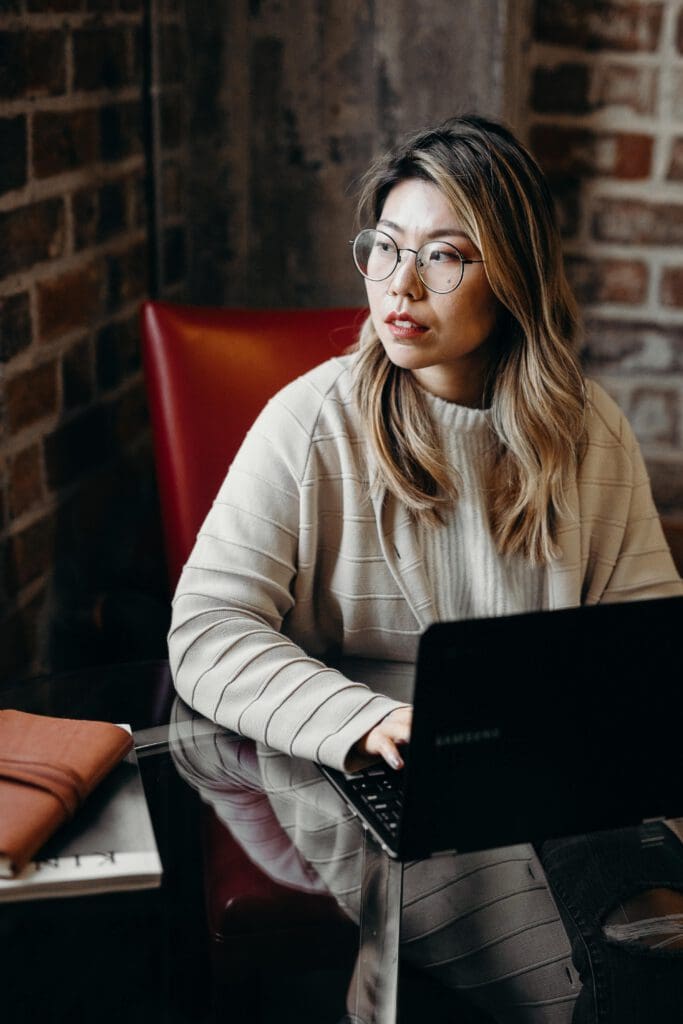 You May Need Additional Eye Care
Big-box retailers have several advantages for those who need eye exams. You can find them near you easily, they take many insurance plans but are also inexpensive without insurance, and they have several glasses and contact lens brands to choose from once you have a prescription.
However, these optometrists do not provide more in-depth eye treatments. If you need more extensive help for an eye disease like cataracts or glaucoma, you'll need to go elsewhere. The in-store optometrists may suggest you find an ophthalmologist, as they generally cannot provide services beyond managing your nearsightedness or farsightedness.
A basic eye exam and access to inexpensive glasses or contact lenses can help a lot, but getting more thorough eye exams is important for your vision health. It's wise to find an ophthalmologist who can manage your eye health on a long-term basis.
References
Costco Optical. Costco.
Eye Exam Costs at Costco. (November 2019). Eye Exam Costs.
Homepage. LensCrafters.
Eye Exam Costs at LensCrafters? (August 2018). Eye Exam Costs.
Optical Center. Sam's Club.
Optical Services & Contact Lenses. Sam's Club.
Eye Exam Costs at Sam's Club Optical Center. (October 2017). Eye Exam Costs.
Homepage. Target Optical.
Schedule an Eye Exam. Target Optical.
Eye Exam Costs at Target Optical. (April 2019). Eye Exam Costs.
Walmart Vision Centers. Walmart.
Eye Exam Costs at Walmart. (May 2019). Eye Exam Costs.