Millions of American receive health coverage through Medicaid. These plans must meet federal requirements, but they are regulated on a state-by-state basis. Vision care coverage, including cataract surgery, is an optional benefit determined by each state individually.
Vision benefits are required for children and young adults under the age of 21 who are covered by Medicaid, but adult coverage is not guaranteed. Vision benefits that are commonly offered to children include eye exams and eyeglasses. Coverage for adults is often more limited. Medically necessary surgery is usually covered for adults and children, though the definition of necessary varies from other forms of insurance like Medicare, and is determined on a state by state basis.
To confirm your vision coverage, you must contact your state's Medicaid agency. They can tell you exactly what vision services are covered by your state and your specific Medicaid plan. Your doctors office often can help with this information as well.
Cataract surgery can cost as much as $3,000 per eye. Most health insurance plans provide coverage for some of these costs, though not necessarily all of them. Gaps in your health care coverage can be covered by supplemental insurance plans.
Cataract surgery can be expensive, even when you have health insurance coverage. If your health plan leaves you with out-of-pocket expenses that are too high, organizations throughout the U.S. offer additional financial assistance to qualifying individuals.
Medicaid & Cataract Surgery

More than 50 percent of Americans over the age of 80 have cataracts or have had cataract surgery. This very common procedure is used to restore vision that has been impacted by cloudy lenses. It is a safe and highly effective surgery to correct vision problems due to cataracts and for these older people it is usually covered primarily by Medicare.
Medicaid is an insurance program that is available to qualifying low-income individuals, elderly adults, children, pregnant women, and people with disabilities. It is a federal program that is administered by each state. It is funded jointly by state governments and the federal government.
Each state Medicaid program must meet certain federal requirements, but there is also room for states to choose optional services to cover. Optometry services, including eyeglasses, are an optional service.
Children under Medicaid are covered for a vision screening at each well-child checkup. If any conditions that warrant further testing or treatment are discovered, the costs of those additional procedures are also covered.
For adults to receive coverage for vision services, the services must be deemed medically necessary. Medical necessity is determined by state. Eye exams and glasses are not always considered medically necessary for adults.
Potential Medicaid Vision Benefits
Medicaid is designed to provide comprehensive health coverage to ensure the health of all Americans covered by Medicaid. In some states, comprehensive coverage includes vision care.
Vision benefits that may be covered by Medicaid include:
Vision screenings, testing, and treatment for children under the age of 21.
Annual eye exams for adults in some states.
Contact or eyeglass coverage in some states.
Reduced copays.
Medical and surgical procedures, such as cataract surgery when deemed necessary.
Emergency care.
Specialist consultations.
The above benefits are covered by various state Medicaid plans but not all. You must consult with your state-specific Medicaid agency to confirm which vision services are covered for you and your beneficiaries.
How to Check My Coverage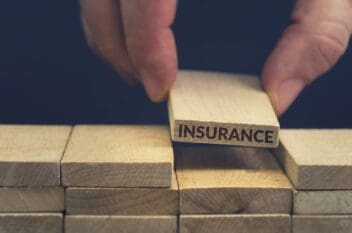 In order to find out if your Medicaid plan provides coverage for vision services, you need to contact your state Medicaid agency. This agency can help you with:
Medicaid eligibility.
Coverage and services.
Liens and third-party (other insurance) liability.
Provider enrollment.
Medicaid claims.
Lost Medicaid card or replacement.
Finding a Medicaid provider.
The status of a Medicaid application.
Because services vary from state to state, you need to speak with your state's agency in order to get accurate information about your coverage.
The Cost of Cataract Surgery
Cataract surgery can be expensive, and the total cost varies depending on which type of lens you choose. While medically necessary cataract surgery is a covered service under Medicaid, toric lenses to correct astigmatism cost around $1,500 per eye, while specialty lenses can cost up to $3,000 each and are usually not covered by any form of insurance.
For adults with Medicare, rather than Medicaid, cataract surgery that is done with traditional surgical techniques is covered. Additionally, Medicare Part B (Medical Insurance) covers some of the cost of corrective lenses, such as eyeglasses or contact lenses, following the implantation of an intraocular lens during cataract surgery.
If you are insured by Medicare, you are responsible for 20 percent of the cost approved by Medicare for new corrective lenses following cataract surgery as well as the Part B deductible. Upgraded frames or lenses come at an additional cost to you.
Some qualifying individuals are insured by both Medicare and Medicaid. Medicare is used as the initial form of coverage and then Medicaid can be used to fill gaps in coverage. Supplement insurance plans can also be used to cover gaps in your primary health insurance plan, whether you have Medicaid, Medicare, or a private insurance health plan.
Most major health care insurance companies — such as Aetna, Blue Shield, and United HealthCare — offer supplemental vision plans that can be purchased on their own. If you can afford a supplemental vision plan, it can be a good way to reduce your out-of-pocket expenses.
Paying for Cataract Surgery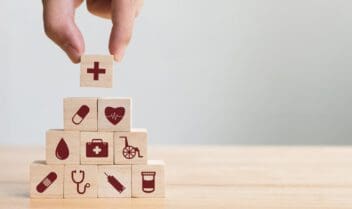 Ultimately, insurance coverage greatly offsets the overall cost of cataract surgery, but even with coverage, patients still incur some out-of-pocket costs. Many insurance plans offer at least partial coverage for cataract surgery, but it may not be enough to cover everything.
For individuals in need of financial assistance for vision care, many organizations across the country offer help. Depending on the organization, help can come in the form of financial support, free services, reimbursement and insurance assistance, and more. Financing is also often available and your surgeons office can provide information on these plans.
Visit Prevent Blindness to see if you qualify for any additional financial assistance for vision coverage.
The information provided on this page should not be used in place of information provided by a doctor or specialist. To learn more, read our Privacy Policy and Editorial Policy pages.