Medicaid usually covers the costs associated with purchasing a new pair of glasses, particularly when deemed medically necessary. Children and young adults also get coverage for glasses.
Medicaid coverage of glasses is not required under federal law, though most states offer it as an optional service. If you are wondering if Medicaid covers vision, know that optometry services and eyeglasses are covered by most state Medicaid plans.
To find out where you can use your Medicaid coverage to get new glasses, you must consult your individual plan provider. Online directories are offered by most providers to help you locate eyewear providers that accept Medicaid.
Although glasses coverage is not required by Medicaid, there are many situations where Medicaid does cover the cost of new glasses. Children and young adults will always be covered for glasses. They will also be covered for adults of any age if they are deemed medically necessary.
If you qualify for new glasses through Medicaid, you may be limited by which lenses you can select. Standard single vision lenses are typically covered, while premium or specialty lenses will cost you more out of pocket.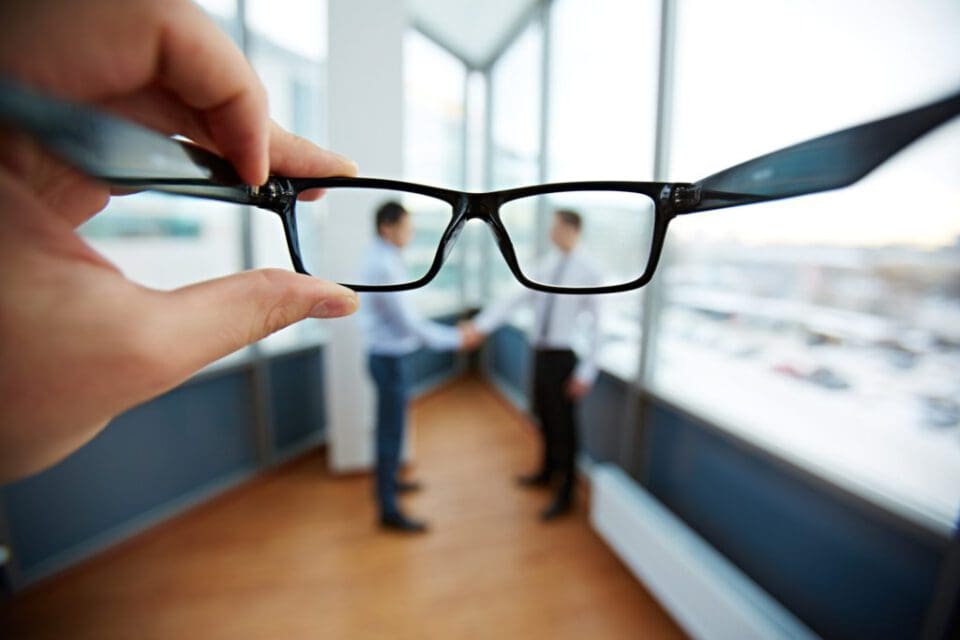 In states that opt to provide coverage for optometry services, vision prescription eye exams are covered. Other eye exams covered by Medicaid include routine, comprehensive, and contact lens prescription exams (when deemed medically necessary).
Medicaid provides health and vision coverage for qualifying individuals and their families. Vision coverage is guaranteed to children and young adults under the age of 21, as well as adults with a medical necessity for vision care.
The specifics of Medicaid and your personal plan can be confusing. Consulting with a local Medicaid office and your individual plan provider will clarify the best way for you to take advantage of your Medicaid vision benefits.
Does Medicaid Cover Glasses?
Eyeglasses and contact lenses do not always qualify as medically necessary, though many states cover the costs of services related to getting them anyway. The cost of prescription glasses and basic frames is usually covered, though you must confirm how much coverage your state offers through your individual Medicaid plan provider.
Of note, most states do not cover the costs of contact lenses when they are requested only for cosmetic reasons, which is simply because you like the way they look better than eyeglasses. Some eye conditions qualify people for contact lens coverage. For example, people will be covered for contacts following cataract surgery.
Does Medicaid Cover Vision?
The question many people ask, 'does Medicaid cover vision?' can be answered by looking at the variations in coverage from state to state. Typically, Medicaid covers the cost of medically necessary vision care. What qualifies as medically necessary also varies by state, but it usually includes diagnosis and treatment of an illness, injury, condition, or disease.
Where Can I Use Medicaid to Get Glasses?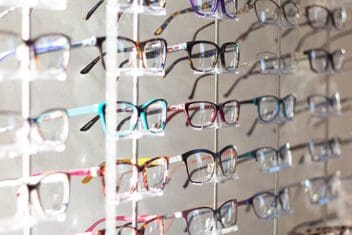 The first step to finding a doctor and eyewear provider to get glasses is to look at your individual insurance card. The contact and website information for the company that manages your Medicaid plan will be on the card.
Visit the company's website to find an online directory of eye care providers that accept Medicaid insurance plans. By entering your location and the name of your plan, the directory will generate a list of providers in your area that meet your requirements.
To get a general understanding of vision and glasses services covered by Medicaid in your state, explore the Medicaid Benefits Database maintained by the Kaiser Family Foundation. The database can help you better understand what services are typically covered and what limitations to eye services exist in your state. Specific plan details should still be confirmed with your individual plan provider.
In What Situations Does Medicaid Cover Glasses?
Medicaid usually covers the costs associated with purchasing a new pair of glasses, particularly when deemed medically necessary. Children and young adults also get coverage for glasses.
These aspects of eyeglasses are covered by Medicaid:
Frames
Lenses
Glasses fittings
Repairs
Replacement glasses
Typically, Medicaid covers the cost of one pair of replacement glasses per year. If you are 21 or younger, you are allowed two pairs of replacement glasses per year. Glasses may be replaced if they are broken, lost, or stolen.
Lenses Covered by Medicaid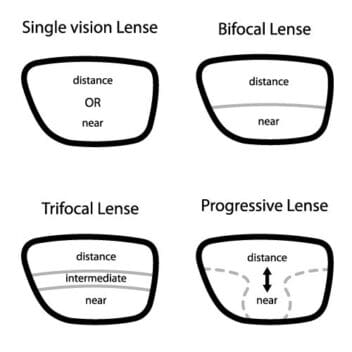 If you need new glasses through Medicaid, it is important to be aware of which types of lenses are covered. Regular single vision lenses are covered by Medicaid, for near and distance vision correction.
If you need bifocals or trifocals, Medicaid will also usually cover the cost. It will generally cover the cost of one pair of bifocals or trifocals, or two pairs of single vision glasses.
Lenses that are not covered by Medicaid include:
Oversized lenses.
No-line bifocals or trifocals.
Progressive multifocals.
Transition lenses.
If you would like to have any of the above lenses, you can still get them with your Medicaid coverage. You will just have to pay the difference in cost for such specialty lenses.
Additionally, contact lenses are not typically covered by Medicaid. If you want contacts, you will probably have to pay for them out of pocket or with a different supplemental insurance plan. In some cases, contact lenses are covered, but only when they are deemed to be medically necessary.
Does Medicaid Cover Vision Prescription Eye Exams?
Eye exams are an important part of vision health and therefore covered by Medicaid. Some types of eye exams may be covered under your standard health insurance plan.
Medicaid covers many types of eye exams, including exams for vision prescriptions. Eye exams covered by Medicaid include:
Routine exams.
Comprehensive exams.
Eyeglass prescription exams.
Contact lens prescription exams (when deemed medically necessary).
Vision tests that are covered through these exams include:
Visual field test.
Pupil dilation.
Color blindness.
Glaucoma screening.
Who Does Medicaid Provide Vision Coverage For?
Federal law requires that vision care be provided through Medicaid to children and adults under the age of 21. Regular well visits that include vision screenings help to reduce the occurrence of eye conditions later in life. The idea is that prevention is the best way to keep costs down overall.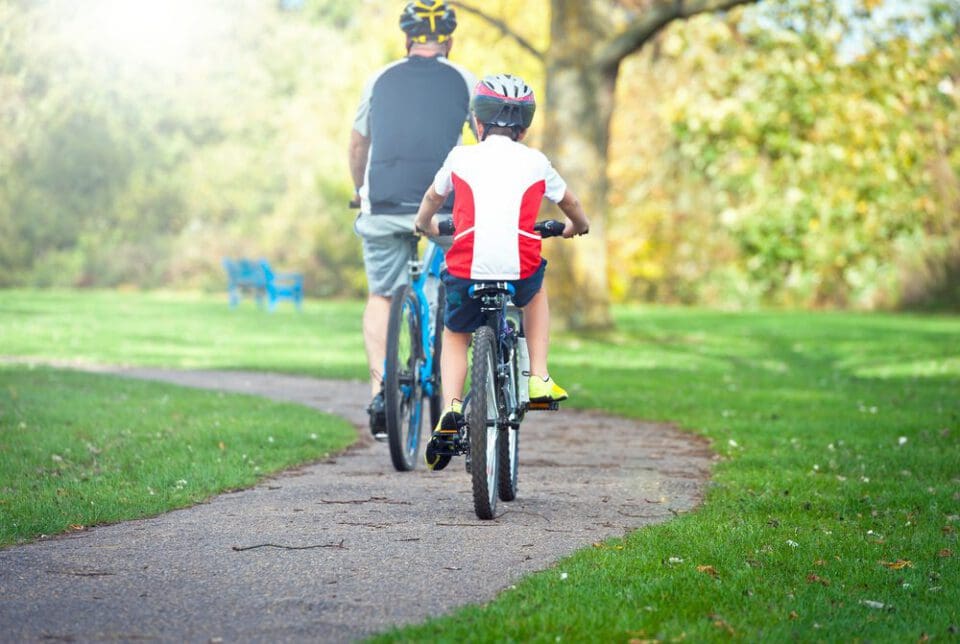 There are no federal regulations, however, that require Medicaid to provide vision care for adults over the age of 21. Standard vision coverage options are offered by each state, though the specific services can vary greatly. It's important to confirm the specifics of coverage with your state.
Optometry services and eyeglasses are optional benefits under Medicaid. Optional medical services may come with a small copay for the individual. Again, the amount will vary by state.
In order to qualify for Medicaid coverage, you must meet certain requirements. You can qualify for Medicaid based on the following factors:
Income
Family size
Immigration status
Disability
Citizenship
State residency
If you have questions regarding your eligibility status, you can contact Medicaid directly.
As of October 2019, over 71 million people were enrolled in Medicaid across the country. Over 35 million of those individuals were children enrolled in Medicaid's Children's Health Insurance Program (CHIP).
Medicaid provides affordable and essential health care services to individuals and families who may otherwise not be able to afford it.
Differences between Medicaid and Medicare
Both Medicaid and Medicare cover medical costs, but they're different government programs and have different regulations. Medicare pays medical bills from the money contributed to a trust fund by its beneficiaries.
Regardless of income, Medicare primarily pays medical bills for those who are:
65 years old and older
Disabled, regardless of age
On dialysis
Patients pay part of their medical expenses through deductibles and other expenses.
In contrast, Medicaid is an aid program meant for those who earn below a certain income level and serves people across all ages. With Medicaid, patients do not pay a part of their costs, though sometimes, a small co-payment is needed.
How Will You Know if You Have Medicaid?
If you want to know whether you have Medicaid and can use it to pay for your eyeglasses, consult your plan provider. You can get his/her contacts on one of the online directories that show you where to get eyewear providers who accept Medicaid.
You can also visit your state's Medicaid site to check if you qualify for the program then apply to join. Remember that the qualification rules change, so check regularly to know when you are eligible.
How to Take Advantage of Your Medicaid Vision Benefits
If you have Medicaid for vision coverage, it is likely that you will need a referral from your primary care provider in order to see an ophthalmologist
Ophthalmologist visits are usually covered through your standard Medicaid insurance, as care from a specialty doctor. By getting connected with an ophthalmologist, you can take advantage of the eye care benefits offered through Medicaid. This includes exams and assessments for eye diseases and conditions.
To get in touch with a local Medicaid office, visit the federal government's website at Benefits.gov. From there, you can filter information by state and subcategory (Medicaid and Medicare) to find the contact information for a Medicaid office near you.
You can also ask a specific eye care provider for assistance on using your Medicaid coverage. Some providers don't take Medicaid, but they may be able to refer you to another provider who does.
The information provided on this page should not be used in place of information provided by a doctor or specialist. To learn more, read our Privacy Policy and Editorial Policy pages.