Table of Contents
Money you contribute to an FSA can be used to pay for expenses related to cataract surgery. Likewise, HSA funds can also help cover the costs of the procedure
Current HSA yearly contribution limits are set at $3,550 for individuals and $7,100 for families. These limits will increase in 2021 to $3,600 and $7,200 respectively.
FSA annual contribution limits are $2,750 per person and set to stay there for 2021.
Cataract surgery can cost anywhere from $3,000 to $6,000 per eye. Standard cataract surgery is typically covered by insurance, though upgrades and alternatives can cost you more out of pocket.
As a growing number of people around the country have cataracts each year, the surgery is becoming increasingly in demand. Fortunately, most health insurance plans cover the procedure, and additional expenses can be covered by an HSA or FSA.
Using FSA Money for Cataract Surgery
A significant portion of the cost of cataract surgery is covered by most health insurance plans. Medicare, for example, covers standard cataract surgery for adults ages 65 and older, typically leaving no out-of-pocket expenses for the individual.
Expenses can still remain if insurance does not cover the entire procedure or if deductibles, copays, or upgrades must still be covered by the individual. Fortunately, costs associated with cataract surgery can be reimbursed with a flexible spending account (FSA).
Unfortunately, cataract surgery reimbursement is not available from a limited care flexible spending account (LCFSA).
Your HSA & Cataract Surgery
Many people don't realize it, but cataract surgery is an HSA-eligible procedure. Funds from your health spending account can be used to pay for expenses that would otherwise cost you personally.
Cataract surgery is a simple outpatient procedure that is a qualified medical expense by HSA standards. Likewise, regular eye exams that help to detect cataracts are also covered by your HSA. Dependent care flexible spending accounts (DCFSA) do not cover cataract surgery.
What Are the HSA Limits?
For people with qualifying high-deductible health care plans, an HSA is a great way to cover health care costs that are not covered by your insurance. You are able to contribute pre-tax income to an HSA up to certain amounts each year.
The 2020 HSA contribution limits are as follows:
Individuals: $3,550
Family: $7,100
Ages 55 and older: an additional $1,000 catch-up contribution can be made
The contribution limits will rise in 2021 to the following amounts:
Individuals: $3,600
Family: $7,200
Catch-up contribution: $1,000
The money in your HSA account can be used throughout the year. Any money left over at the end of the year will be rolled over to the next year.
How Do FSA Limits Compare?
Like an HSA account, there are limits to how much can be contributed each year to an FSA account. FSA contributions are also pre-tax dollars that can be used to reduce your out-of-pocket health care expenses as well as taxes.
The 2020 and 2021 FSA contribution limit is $2,750 per individual. If married, your spouse can also contribute $2,750 to their own FSA. Unlike HSAs, FSA money must be primarily used within the year; otherwise, you risk losing it.
Employers can choose to provide a grace period of up to 2.5 months into the new year for you to use any remaining funds in your account. Your employer can also choose to allow a carryover of funds of up to $550 to the new year. Your employer is not required to offer either of these options, however, and can only offer one at most.
Cost of Cataract Surgery
As of 2010, 24.4 million people in U.S. had diagnosed cataracts, a number that is expected to double to about 50 million people by 2050.
With the prevalence of cataracts among the U.S. population, the accessibility of cataract surgery becomes increasingly important. As a medically necessary procedure to restore vision, cataract surgery is covered by most insurance plans.
Even with insurance coverage, the surgery can be expensive and come with additional out-of-pocket expenses. Factors that impact the cost of cataract surgery include:
The type of cataract surgery elected.
The experience of the cataract surgeon.
The type of lens being implanted.
The severity of the cataract.
Based on the above factors, standard cataract surgery can range from $3,000 to $5,000 per eye. When advanced technologies and upgraded lenses are used, the cost can range from $4,000 to $6,000 per eye.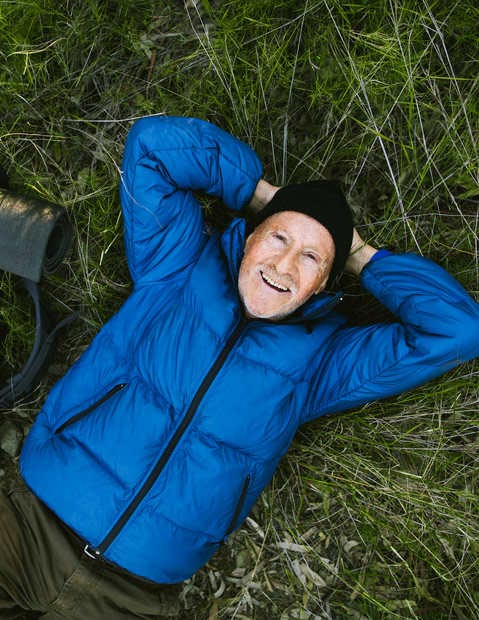 Covering Cataract Surgery
As a common and medically necessary procedure to restore vision and prevent blindness in many people, cataract surgery is generally covered by insurance. If you find that your regular health or vision insurance does not cover enough of the procedure, you may have additional coverage options available to you.
Your FSA or HSA may make cataract surgery more accessible and affordable. While Medicare and most private insurance companies cover cataract surgery for qualifying individuals, upgrades can cost more. Upgraded lenses and electing to have the procedure done before meeting certain version requirements can increase your out-of-pocket expenses.
Explore the benefits of your HSA or FSA account to get yourself on the path to clearer vision when you want it.
References
Cataract Data and Statistics. (July 2019). National Eye Institute.
Cataract Surgery. (September 2020). American Academy of Ophthalmology.
Cataract Surgery: FSA Eligibility. FSA Store.
How Much Does Cataract Surgery Cost? UCF Health: College of Medicine Practice.
Rules for Having a Health Savings Account (HSA). (May 2020). Investopedia.
Wage Up! Lesser-known Eye Care Expenses Covered by Your HSA. HSA Store.
What Are the Current HSA Contribution Limits? Bank of America.
The information provided on this page should not be used in place of information provided by a doctor or specialist. To learn more, read our Privacy Policy and Editorial Policy pages.