Table of Contents
LASIK surgery permanently reshapes your cornea to correct vision. There are many companies out there offering cheap and low-cost LASIK procedures, but these are often bait-and-switch type of operations. Large chains may go for quantity over quality, trying to pump out as many procedures as possible to lower the costs.
A private company can offer you more personalized care, time with the actual doctor, and a customized plan for optimal results. Companies offering cheap LASIK procedures may be using outdated technology that can carry more risks for complications. LASIK surgery has been around for over 20 years now, but there have been continual upgrades and technological advances occurring on a regular basis.
Surgeons may have fewer qualifications, education, and experience at a budget LASIK center. As a result, they may be unable to offer the highest quality of care that a more educated, qualified, and experienced surgeon can.
LASIK surgery is a big financial decision, but the reward is worth it. The American Refractive Surgery Council reports that close to 20 million LASIK procedures have been carried out in the United States over the past two decades, and the vast majority of patients are highly satisfied with the results. Complications from LASIK procedures are rare and even less likely with quality and personalized treatment and aftercare.
LASIK can be a wonderful investment in your health. There are many financing options available to help you budget for the best quality of care.
You Get What You Pay For
Just like with many other things in life, you are going to get what you pay for when it comes to elective corrective eye surgery. If it seems too good to be true, it probably is.
LASIK surgery is a permanent change to your eyesight that reshapes the cornea with a special laser. The surgery needs to be precise and performed with high-quality equipment, current technology, and qualified and educated surgeons.
The U.S. Food and Drug Administration (FDA) regulates the sale of medical devices used in LASIK procedures and monitors their safety, but it does not directly regulate LASIK practices or costs associated with the procedure. For this reason, there is a lot of variation in the LASIK surgery field based on the cost and type of procedures offered.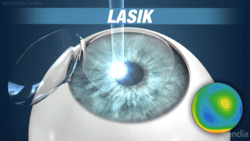 Companies offering "cheap" LASIK may not be willing to spend the money on the newest technology. They may go with the older and riskier bladed surgical method to create the corneal flap during LASIK instead of the newer use of the femtosecond laser. This advanced laser works by using pulses to create gas bubbles to separate the corneal flap, the American Academy of Ophthalmology explains. The U.S. National Library of Medicine (NLM) reports that prior technology for LASIK used what was called a microkeratome, a specialized knife that was automated, but the femtosecond laser is considered safer.
Advances in technology, such as the use of a second laser instead of a blade to separate the cornea, have lowered the risks associated with LASIK procedures, but many cheap alternatives do not offer these methods. Advances in the field of LASIK surgery occur regularly, helping to reduce risk and increase effectiveness, Ophthalmology Times reports.
Shoddy and cheap LASIK locations often employ doctors with less experience and fewer qualifications than more high-end centers. Overall, less expensive LASIK options often do not keep up with newer technology. Instead, they only purchase new machines as needed, and they may not employ doctors with the most experience simply because they can't afford to.
Quality Over Quantity
The results of LASIK are permanent, so the surgery should not be taken lightly. LASIK surgery is generally considered to be safe, effective, and low-risk, as the FDA publishes that the vast majority of patients are happy with the results of their LASIK procedure — over 95 percent report being satisfied.
A high-quality LASIK center can help to minimize any potential risks as well as offer peace of mind and personal care. Large chain clinics that provide LASIK often have an impersonal feel where you may be just another number to them. You often will not get a lot of one-on-one time with the surgeon, and questions may go unanswered.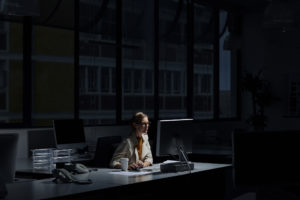 These facilities often opt for quantity over quality and aim to see as many patients in a day as possible. This is how they can offer lower rates — by churning out more procedures instead of focusing on each person as an individual and customizing care.
In order to maintain and increase profit margins, many cheap LASIK chains will use older machines that they often pass off as new technology and increase their daily patient load. This kind of revolving door means that you will not get a lot of face time with the actual surgical team.
The Reality of Cheap LASIK
Cheap LASIK is advertised constantly, but in reality, it probably does not actually exist. Many of these advertisements are a kind of bait-and-switch where they draw you in with a low price point only to inform you that you do not qualify for the advertised price, or they hit you with a bunch of hidden costs or fees that end up adding up to much more than the initial quoted price. While they may quote a very low price point to get you in the door, additional costs then pile up, and the end result does not actually wind up saving you money.
All in all, you are going to get what you pay for. LASIK uses high-end technology and expensive machines. Experienced and skilled doctors are paid for their time and expertise. If you want high-quality care, time with the surgeon to discuss your procedure and get your questions answered, experienced staff members, and customized care, you will need to pay what it is worth. Your eyes and vision are worth the cost.
Some Discounts Are Misleading
Although some insurance companies are helping to lower the cost of LASIK for their members or covering part of the cost, this is rare for most vision insurance providers. If you want LASIK, you most likely must pay for it entirely by yourself.
It makes sense that so many people search for lower LASIK rates, discounts, coupons, or special deals at LASIK surgery centers. And many companies are happy to provide these. Unfortunately, you are at risk of getting bad service when you pay less for LASIK.
While there are some surgery centers, surgeons, and insurance discounts that can significantly lower the cost of LASIK, discounts listing LASIK rates at $250 or $500 per eye often have hidden fees, poor-quality service, and no follow-up visits.
The Importance of Quality Care
When you seek treatment from a LASIK office with highly trained, qualified, and experienced professionals, you receive peace of mind that you will be well cared for. Your experience and comfort are important to the professionals staffed there.
When spending your hard-earned money on LASIK, a procedure you are likely to only have once in a lifetime, it is important to feel as if you are choosing a procedure, surgeon, and office that feels right to you — a place where you feel like you will receive the best care possible. This is often accomplished through a private practice where treatment is personal and customized to each individual.
There are many benefits of a quality LASIK surgery over a "cheap" LASIK procedure.
Customized care specific to your prescription, eyesight, and preferences is provided.
Highly trained, experienced, and attentive surgeons will be performing your surgery.
Doctors will often form a care team with other doctors and staff to offer the highest level of care possible.
The care team ensures you are completely informed every step of the way, and you will get as much time as you need with the surgeon to ask any questions you may have.
Risks are minimized thanks to up-to-date technology and high-end machines. The latest techniques are used to provide the best possible success rates with the fewest complications.
Aftercare is also provided. The care team will work with you to ensure that the surgery, healing, and recovery process all go as planned.
The rewards for going with a respected and quality LASIK procedure instead of settling for one that might save a few bucks are immeasurable. Your eyesight is invaluable, and taking care of it is essential for your quality of life.
LASIK is not a procedure you want to skimp on when it comes to cost. Do your research and go with a highly respected surgeon and office. You will be thankful you did.
Making LASIK Affordable
As LASIK is often not covered by insurance and needs to be paid for out of pocket, the cost can seem daunting. There are many ways to finance and pay for LASIK that can make it more feasible.
For example, you may choose to use your tax return or dip into a savings account to pay for the surgery with funds that are not accounted for in your daily budget. You may use a health savings account (HSA) or flexible spending account (FSA). These are specialty accounts for health care and medical expenses that use tax-free money. You may even be able to get a tax break or an insurance discount for a LASIK procedure. Be sure to check with your accountant and your health insurance coverage provider to learn more.
You may also choose to put your LASIK surgery costs on a credit card that has low or no interest or one that offers rewards or points. This way, you can set up a low minimum monthly payment to pay off the cost of LASIK on your own time and not all at once upfront. A CareCredit healthcare credit card is an option too. This works just like a regular credit card, only it is meant for medical expenses. It can offer low rates to make elective procedures like LASIK more affordable. Personal loans from banks or private loans from a friend or family member are additional options.
References
The LASIK Complications Facts: Should You Worry? (August 2017). American Refractive Surgery Council.
LASIK: FDA's Role. (January 2018). U.S. Food and Drug Administration.
Femtosecond Lasers and Laser Assisted In Situ Keratomileusis (LASIK). (March 2018). American Academy of Ophthalmology
LASIK Eye Surgery. (October 2018). U.S. National Library of Medicine.
Looking Back - and Ahead - At LASEK's Potential. (February 2016). Ophthalmology Times.
LASIK Quality of Life Collaboration Project. (September 2018). U.S. Food and Drug Administration.
CareCredit. (2018). Synchrony Bank.
The information provided on this page should not be used in place of information provided by a doctor or specialist. To learn more, read our Privacy Policy and Editorial Policy pages.