Top 5 Myths of LASIK – Am I A Good Candidate for LASIK?
Posted on July 11, 2018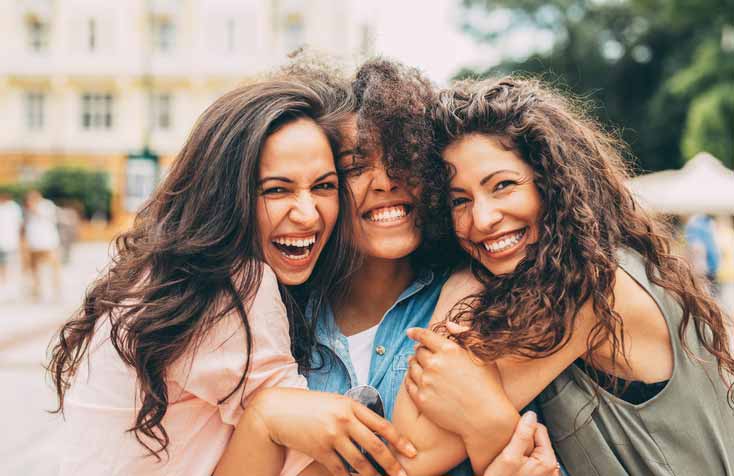 By Tom Tooma, M.D., Founder of NVISION Eye Centers
With millions of people in the U.S. currently suffering from , farsightedness, and astigmatism, many have, or will consider LASIK as a possible treatment option at some point in their lifetime. However, there is still a general hesitation in today's culture when it comes to actually having the procedure. While it is understandable that some might be a tad nervous about having a laser pointed directly at their cornea, the belief that LASIK is a relatively new, primitive, or dangerous procedure with dozens of pitfalls could not be further from the truth.
WHAT IS LASIK?
LASIK is a painless vision correction procedure for candidates 18 years and older. Delivering 20/20 vision has never been simpler – and it only has two steps!
Step 1: A laser is used to create a flap (like opening a cover of a book) in the cornea, the first layer of the eye.
Step 2: A second laser is then used to reshape the cornea, during which a patient's vision is expertly corrected.
The entire procedure usually takes less than ten minutes. Prior to each surgery, patients are required to take part in an hour-long consultation to ensure candidacy, which includes a thorough eye exam and multiple tests. The great majority of these candidates subsequently choose LASIK.
DECADES OF PROVEN SUCCESS
Since LASIK's early days in the late 80s and early 90s, this incredibly effective eye surgery has come a long way. In less than ten minutes, 99 percent of patients can return to work or school the very next day, and enjoy decades without the need for glasses and contact lenses. Not only will this save money in the long run – consider $5,000 dollars for LASIK vs. up to $20,000 over 45 years on contacts – it also maximizes the convenience of never having to worry about the hassle of glasses, and contact lenses, especially in emergency situations.
Is anyone out there starting to consider a consultation yet? Well, before we get into what makes a good LASIK candidate, let's first dispel a few myths about this treatment for blurry vision.
MYTH #1: LASIK CAUSES BLINDNESS
The chances of anyone going blind as a result of LASIK is next to zero. To put it in perspective, in my entire career of 23+ years, performing over 130,000 LASIK surgeries, I have only seen success. Everyone has been able to return to the same type of work they performed before surgery and everyone has been able to pass a driver's license test. On the flip side, in the United States alone, more than one million visits are made each year to eye doctors and emergency rooms due to contact lens related complications, including vision loss. It is much more likely to have vision threatening eye infections with contact lens wear than with LASIK surgery.
MYTH #2: LASIK IS UNREFINED (LASIK SURGERY HAS NOT EVOLVED)
Compared to the early days of LASIK, when surgeons used blades to correct vision problems, LASIK has been completely revolutionized. The combination of modern Femtosecond and Excimer laser technology has dramatically reduced the possibilities of complications and improved the chances of achieving 20/20 vision. Today, advances such as eye trackers, which guide lasers during the surgery, and flying spot scanning lasers, result in incredible quality of vision – allowing patients to have fewer problems with halos and glare post-surgery.
MYTH #3: LASIK IS EXPENSIVE
As earlier addressed, this is certainly one of the easiest myths to dispel. Imagine, how much would it cost over the course of 40-50 years to continually purchase contacts and upgrade glasses? The difference is practically a four to one ratio, with LASIK costing roughly $5,000 for a one-time procedure, versus $20,000 throughout a lifetime.
MYTH #4: LASIK WEARS OUT
LASIK is permanent. However, patients who undergo the procedure may need enhancements (LASIK touch up) in the future (approximately 1% during the first year and 5% thereafter). The need for enhancements usually results from changes in the lens of the eye, as a result of aging, rather than from LASIK wearing out. Moreover, many LASIK providers offer free touch ups and enhancements at any point after the surgery.
MYTH #5: LASIK CAUSES DRY EYES
Patients who wear contact lenses before surgery are more likely to experience dry eye symptoms after LASIK. Those who do not have dry eyes before, do not develop dry eyes after the procedure. It is therefore critical to diagnose and properly treat the condition before surgery. Once successfully treated, less than 1% of patients after surgery will have symptoms of clinically significant dry eyes.
SO, AM I A GOOD LASIK CANDIDATE?
Anyone over the age of 18, suffering from nearsightedness, farsightedness, or astigmatism, is a likely candidate for LASIK. If you have decided to have LASIK, you should search for the most experienced LASIK surgeon you can find. With experience comes safety and the increased likelihood of 20/20 vision, minimizing the need for enhancement surgery.  It is highly recommended to seek out online reviews and referrals from various eye doctors and services before making a final decision. However, once you choose the right specialist and you have qualified for the procedure – after a detailed consultation – it simply comes down to quality of life. Many doctors in this field like to stress how much freedom LASIK can bring to day-to-day living. It is a procedure that allows patients, previously suffering from vision problems, to see the world through their own eyes – as opposed to relying on the crutch of contacts or glasses. LASIK has been credited with boosting confidence in patients and providing the security of having crystal clear eyesight for decades. In fact, a phrase that physicians in this field often hear is: "Thank you for changing my life," and, "It is the best money I have ever spent". So, for anyone that is looking to upgrade their eyesight and quickly get back to enjoying every aspect of life, a consultation is just a phone call away.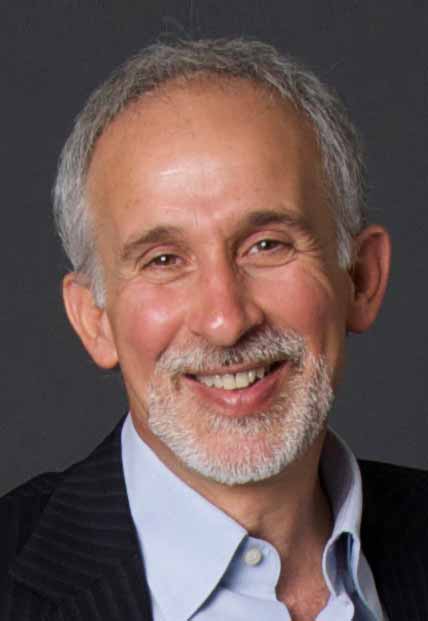 About the author, Tom Tooma, M.D.: Founder of California-based NVISION Eye Centers, Dr. Tom Tooma is a pioneer in the world of LASIK. As the most experienced LASIK surgeon in the Western United States, he's performed more than 130,000 LASIK procedures, including over 250 on eye doctors. He was also the first doctor in California to perform LASIK surgery. A board-certified ophthalmologist for over 25 years, Dr. Tooma received his M.D. from Loma Linda University School of Medicine. He completed his fellowship in Corneal Surgery and External Disease at the Emory University Department of Ophthalmology in Atlanta, Georgia. In his spare time, Dr. Tooma leads overseas medical teaching missions to help other ophthalmology doctors learn surgical eye procedures. In 2008, he and his wife, Marta Tooma DDS, founded the Mission at Natuvu Creek in Fiji. The Mission provides medical, dental and eye care to over 250,000 Fijians.