Laser-assisted in-situ keratomileusis (LASIK) is one of the most commonly performed surgeries. In fact, according to insurance provider VSP, more than 12 million people have had LASIK surgery at some point.
If you have vision difficulties caused by or complicated by astigmatism, your doctor might recommend permanent correction with LASIK. Overall, most people with astigmatism who have LASIK surgery are pleased with the results. (Learn more) To make sure you are one of those happy customers, you will need to choose the right doctor and follow that doctor's instructions carefully. (Learn more)
Table of Contents

People Are Often Happy With the Results
An eye with astigmatism has an unusual shape. Most cases of astigmatism involve the cornea, or the outer edge of the eye. People with astigmatism have a cornea shaped like a football, while those who do not have a cornea shaped like a baseball.
Astigmatism like this bends light as it moves through the eye, causing images to come into focus in the wrong spot. Astigmatism can occur alone, or it can come in conjunction with other eye issues, such as myopia.
LASIK seems tailor-made for astigmatism. During this surgical procedure, professionals make a flap in the cornea, lift that flap up, and remove corneal tissue below with a laser. The flap is replaced at the end of the surgery. The amount of tissue removed during a LASIK procedure is determined by measurements the doctor takes during the surgery consult appointment before the procedure begins.
LASIK is made to reduce dependence on glasses or contact lenses, and most doctors are careful not to promise patients that they will never need glasses again. Eyes change with age, and as the lens inside the eye stiffens, it is not unusual for people to need reading glasses after LASIK.
When determining results and success rates, most people look for data about 20/20 vision. There are plenty of studies that suggest that LASIK can deliver 20/20 vision for people with astigmatism.
For example, in a study published in the Journal of Refractive Surgery, researchers found that among people with myopia or myopia complicated by astigmatism, 92 percent of the eyes treated with LASIK achieved 20/20 vision. This seems like an exceptional success, but there were complications mentioned. The researchers found that people treated with LASIK faced difficulties, such as dry eye and poor low contrast vision.
Doctors continue to look for ways to help patients with astigmatism to recover quickly from surgery. For example, some people develop dry eye symptoms after LASIK, and that dry eye can result in vision that looks:
Doctors can use medications to increase tear production after surgery, and they can provide patients with artificial tears that can keep the eyes moist. These steps can help people to see clearly while the eyes heal, and they could be useful in reducing complications after surgery and improving the final results.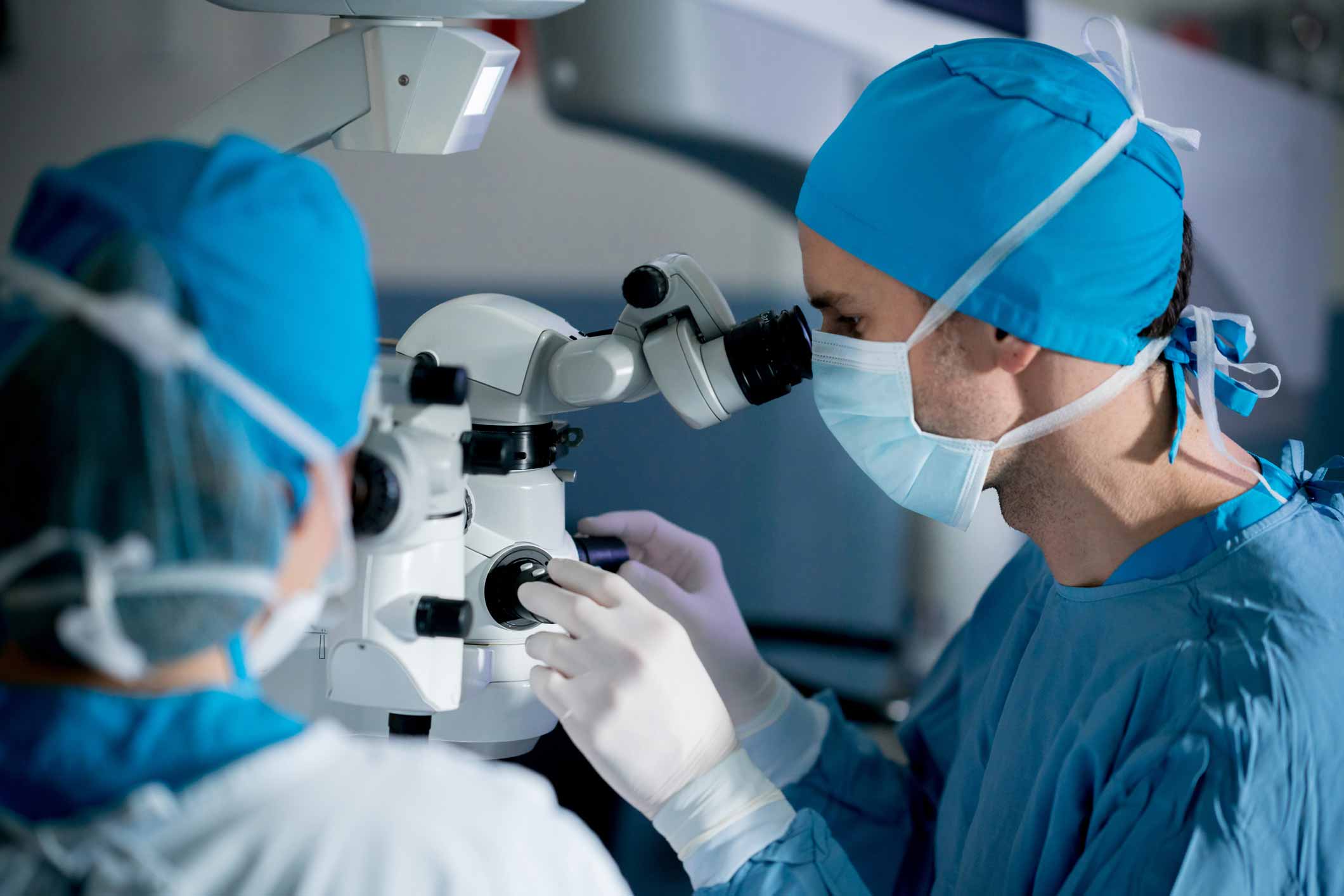 For example, in a study published in the Journal of Cataract and Refractive Surgery, researchers examined the success rate of myopia and myopia with astigmatism correction using a wavefront-optimized laser. This technology allows the surgeon to map the eye very precisely before surgery, so the cuts made can be closely aligned with the abnormalities seen in the eye. In this study, 89 percent of eyes were within 0.5 diopter of correction and 100 percent were within 1 diopter a year after surgery.
Studies like this suggest that this newer form of surgery has the ability to help people with astigmatism and other vision issues to see clearly after surgery, and the changes made do seem to persist. People with astigmatism may benefit from finding a doctor who uses this technology.
Mitigating Risks Is Vital
People measure success in very different ways, and it's often considered personal. In general, according to the U.S. Food and Drug Administration, people who work with doctors who carefully explain the risks and alternatives are happier with the results of their surgeries than those who don't. This makes finding the right surgeon a very important part of your preparation process. The doctor you choose should be experienced enough to perform your very sophisticated surgery with ease, but that doctor should also be able to explain the risks and benefits in ways you can understand, without pushing you to make a decision that isn't right for you.
You can also reduce your risk of complications by avoiding surgery if it is not right for you. According to Medical News Today, you should not have laser surgery if you have astigmatism and:
Variable correction levels that change often.
Diabetes.
Are pregnant.
Immune disorders, such as lupus or HIV.
Eye conditions, including glaucoma.
A history of taking some medications, such as oral prednisone.
Your doctor should screen you for surgery suitability, and you might be told that surgery is not right for you if you have these characteristics. But your doctor will rely on your honesty as you discuss your medical history. You should not hold back any information your doctor might need in order to determine that surgery could be dangerous for you.
It's also vital to follow your doctor's directions carefully when surgery is complete. As researchers writing in the Journal of Refractive Surgery point out, infections can take hold after LASIK. Some of those infections come on quickly, appearing right after surgery, while others take longer to grow and spread.
Your doctor may have a series of appointments scheduled to ensure that these issues are not presenting in your eyes, and you will need to keep every appointment. You'll also need to keep your eyes clean and use your medications as directed. That is the best way to ensure that an infection doesn't ruin the benefit the surgery might be capable of giving you.
An Exam Starts the Process
Will LASIK help you to overcome blurriness from astigmatism? We'd like to help you answer that question. All of our surgeries begin with a comprehensive examination in which we look at your eyes and develop a plan for surgery. We explain results clearly, and we help you make an informed decision.
If you choose to move forward with surgery, we will help you understand your costs, and we'll get you scheduled. We have appointments open now, and we'd love to help you. Contact us to find out more.
References
Glasses, Contacts, and LASIK—LASIK Surgeries: There's More Than One. VSP.
Comparison of Visual and Refractive Outcomes Following Femtosecond Laser-Assisted LASIK With SMILE in Patients with Myopia or Myopic Astigmatism. (August 2014). Journal of Refractive Surgery.
Wavefront-Optimized Excimer Laser in Situ Keratomileusis for Myopia and Myopic Astigmatism: Refractive Outcomes and Corneal Densitometry. (December 2012). Journal of Cataract and Refractive Surgery.
LASIK: What Are the Risks and How Can I Find the Right Doctor for Me? (August 2018). U.S. Food and Drug Administration.
What Is Astigmatism and How Is It Treated? (October 2017). Medical News Today.
LASIK Interface Complications: Etiology, Management, and Outcomes. (August 2012). Journal of Refractive Surgery.