Does Insurance or Medicare Cover LASIK for Astigmatism?
Home / LASIK for Astigmatism / Does Insurance or Medicare Cover LASIK for Astigmatism?
Insurance is designed to help you cover the cost of care for medical issues, whether those issues are expected or not. Astigmatism may develop slowly over time, and if it grows severe, you may need a medical intervention to address the problem. Your doctor can use glasses or contact lenses to help you see clearly, and in some cases, stiff contact lenses can help to permanently amend your vision.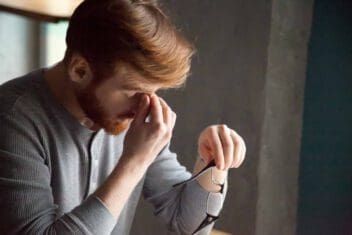 Since your vision can be corrected in these ways, LASIK might not be considered medically necessary for people with astigmatism. As a result, your insurance plan (including Medicare) will probably not pay for your surgery.
Supplemental insurance plans may help to cover some, but not all, of your surgery costs. The benefits of LASIK for astigmatism may outweigh the hassle of paying for care. Private financing options can help you spread out the cost of the surgery you'd like to have.
How Does Astigmatism Develop?
Health insurance is designed to provide a buffer between medical expenses and your pocketbook. When you are struggling with a sudden health issue, such as a broken leg or a pinched nerve, you can get the care you need without worrying that the cost of that care will plunge you into poverty. When you have a longstanding issue, such as diabetes, insurance helps to ensure that your medical bills will not overwhelm your budget.
On the surface, astigmatism seems like a condition that should be covered by any medical insurance plan, including Medicare.
People with astigmatism have eyes that are irregularly shaped. That irregularity keeps light from focusing on the vision-sensing part of the eye, causing blurriness. The National Eye Institute reports that people with a slight astigmatism may not notice much vision impairment, but those with advanced cases may experience:
Recurring headaches.
Distorted vision.
Eyestrain.
Low night vision.
These symptoms can be serious, and they can interfere with your ability to tackle common tasks, such as driving. They can also make your life a little less pleasant, as you may be dealing with discomfort much of the time.
The American Optometric Association reports that the cause of astigmatism is unknown. While it can be present at birth, the severity of the condition can also increase or decrease with time. 
If you are living with worsening symptoms, it is reasonable to consider using your medical benefits to ease your discomfort and make your life better. But you and your insurance company may disagree about the solution that is best for you and your eyes.
Astigmatism Can Be Corrected Without Surgery
Glasses and contact lenses are designed to help bend the light as it enters your eye, so the images you see are crisp and clear. As the American Academy of Ophthalmology points out, glasses and contact lenses typically do a good job of correcting vision problems caused by astigmatism. In most cases, these devices can restore 20/20 vision.
When traditional glasses and contact lenses do not help, your doctor can use another nonsurgical procedure to correct your vision. Orthokeratology involves the use of specially designed, firm contact lenses to reshape the eye. According to the Canadian Association of Optometrists, these lenses are only worn at night, and they can result in vision free from astigmatism bending the next day. This therapy works best in those with low levels of astigmatism.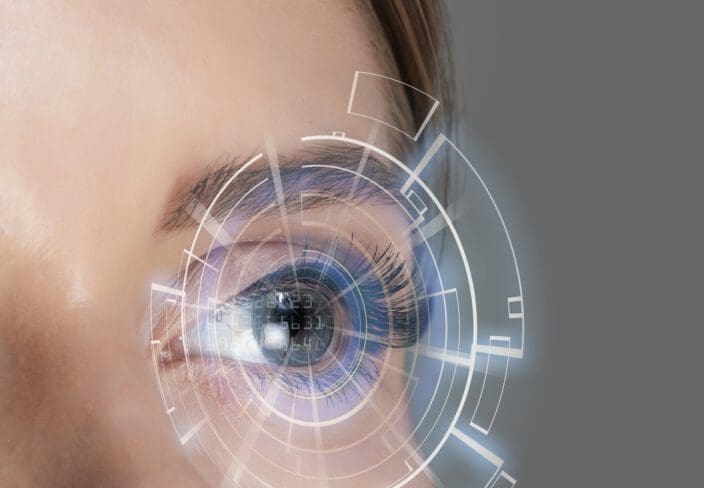 What Does Medicare & Other Insurance Consider Medically Necessary?
Insurance companies have very tight rules regarding what they will and will not cover. Every insurance program is a little different, but most cover treatments that would be considered medically necessary.
The insurance company Cigna says that a treatment that could be considered medically necessary is:
Used to diagnose, evaluate, or treat a health condition.
In keeping with generally accepted standards of care.
Appropriate for the person's medical condition.
Not defined by convenience.
Not costlier than an alternate that works just as well.
LASIK therapy could be considered troublesome for a variety of reasons. For example, it could be considered a surgery of convenience, so patients do not need to wear glasses anymore. And it could be considered costlier than glasses, which work just as well.
Does Insurance or Medicare Cover LASIK for Astigmatism?
Since you can, in theory, use glasses or contact lenses to amend your astigmatism, and since these therapies are considered less expensive than LASIK, this is not a treatment that most insurance plans consider medically necessary.
An expert writing for the Huffington Post reports that Medicare plans will cover cataract surgery to restore sight, but Medicare will not cover LASIK surgeries. To Medicare, LASIK is a cosmetic procedure that you should pay for. That is true whether you have astigmatism or not.
Private insurance plans, such as BlueCross BlueShield of North Carolina follow suit. This organization will not pay for LASIK procedures, as they say they cannot be considered medically necessary when less-invasive solutions, such as glasses, work just as well. There are no exceptions listed to this rule, which makes the policy seem quite firm.
People who enroll in Kaiser Permanente insurance plans may believe that they have coverage for LASIK, as the organization claims to be "one of the leading providers of LASIK." Unfortunately, the organization provides this care on a fee-for-service basis, meaning that members need to pay for this kind of care. It is not covered by health care benefits even though it is provided by Kaiser.
As these examples make clear, insurance companies do not consider this surgery to be part of core services supported by insurance. These companies feel that the care provided within a LASIK surgical appointment should be paid for by patients, not by insurance companies.
Supplemental Insurance May Help, but Not Always
While your main insurance plan may not provide the coverage you are looking for to help you pay for care, you might be able to get the assistance you need from a supplemental insurance plan. These plans are tacked onto your traditional health plans, and they offer coverage you can use toward the cost of a LASIK surgery.
For example, BlueCross BlueShield of North Carolina offers a plan you can add to traditional Medicare coverage to pay for the items Medicare may not cover. As part of this additional coverage, you may have coverage for LASIK if you had a cataract surgery or another form of eye surgery and are experiencing severe unequal vision between your two eyes. This is a limited form of coverage, but it could be helpful if this happens to you.
Other companies, such as VSP, offer insurance programs that specifically address eye health. In their program, membership comes with a discount for laser surgery. That discount is unspecified, and people who want to take advantage need to use an approved list of providers, but it could help to cut costs for those who want to move forward with surgery.
Why Should You Consider LASIK?
It's clear that scheduling surgery means paying at least some of the costs out of pocket. If your budget is tight and money is a concern, you may wonder why you should pay for a surgery like this. Wouldn't your money be better spent elsewhere?
The fact remains that LASIK is an exceptional solution for astigmatism, and surgery offers you a solid chance of seeing clearly without constant use of glasses or contact lenses.
For example, in a study published in The Open Ophthalmology Journal, researchers found that 90 percent of people who had LASIK due to myopia and myopia with astigmatism had uncorrected vision that was equal to or greater than 20/20. Studies like this demonstrate just how effective this surgery can be in helping people to avoid constant use of contacts or glasses. If that is your goal, this surgery could be the solution for you.
Only you know how much the ability to leave glasses behind is worth to you. Given results like this, you might be willing to move forward with surgery even if your insurance company decides not to pay for that care.
Insurance Is Not Your Only Option
It is important to remember that you do have options when your insurance company will not pay for the surgery you need. A limitation in coverage should not keep you from the solution you are hoping for. There are many programs that can help.
For example, many surgical providers offer financing, so you can take out a loan for the surgery and pay the amount back later, when you have the funds to do so. Some providers accept private payments, allowing you to take out a personal loan to pay for care or use bonus or tax-return funds to pay for surgery.
At NVISION, we believe cost shouldn't stand in the way of clear vision. That is why we work so hard to ensure that our costs are reasonable, so our patients can get the care they need without breaking their budgets apart. We also offer reasonable financing plans and payment packages, so you can plan for the cost of surgery.
We would like to tell you more about how we can help make paying for surgery easier. Contact us, and let's talk.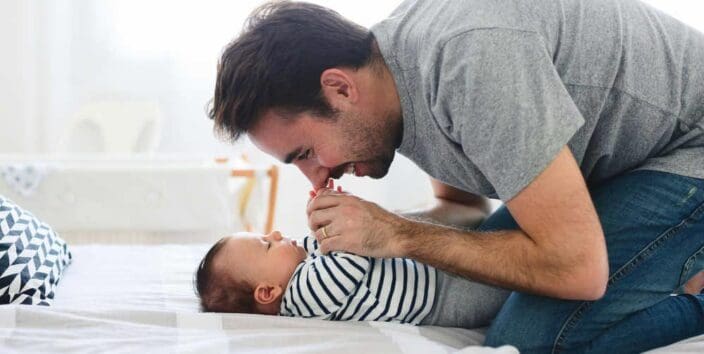 The information provided on this page should not be used in place of information provided by a doctor or specialist. To learn more, read our Privacy Policy and Editorial Policy pages.