Table of Contents
Taking care of your body physically with a healthy lifestyle and a balanced diet can greatly benefit your eye health. Good nutrition can help to minimize potential vision issues.
In recent years, the market has become saturated with multivitamins and supplements that claim to support eye health. Studies have shown that there are many vitamins that do promote healthy eyes, and some may even help to decrease age-related eye conditions. (Learn More) Some vitamins and supplements can help to keep your body, and your eyes specifically, in optimal shape. (Learn More)
There is a lot of variation in supplements made specifically for vision, and there is limited regulation in the supplement field. (Learn More)
Dietary supplements and eye vitamins are not designed to replace a healthy diet or lifestyle. Before taking any supplements, discuss them with your doctor to ensure they are right for you personally.
Vitamins for Eye Health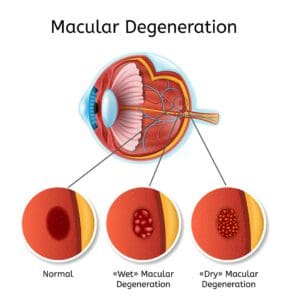 Age-related macular degeneration (AMD) is an eye condition that is very common and one of the top causes of blindness in people over the age of 50. This condition can progress slowly and lead to deteriorating vision over time.
One of the ways to slow the progression of AMD is through a healthy diet and lifestyle. Taking care of yourself physically can go a long way in promoting eye health and therefore enhancing your vision.
In 2001, the National Eye Institute (NEI) performed a study called the Age-Related Eye Disease Study (AREDS) that tested certain vitamins and supplements for the eyes. The study showed that a specific combination of vitamins slowed the progression of intermediate or advanced AMD by as much as 25 percent. The second study of its type, AREDS 2 in 2013, expanded on this first study and modified the vitamin regimen.
NEI recommends the following vitamins for eye health based on the combination of the two studies:
Vitamin C: 500 mg
Vitamin E: 400 IU
Zinc in the form of zinc oxide: 80 mg
Copper in the form of cupric oxide: 2 mg
Lutein: 10 mg
Zeaxanthin: 2 mg
How Vitamins Support Vision
There are many different vitamins, many of which your body makes naturally, that can be taken as supplements to enhance your overall health and vision. Highlighted below are the specific vitamins that can help with eye health and how they work:
Choosing the Right Supplements for Your Eyes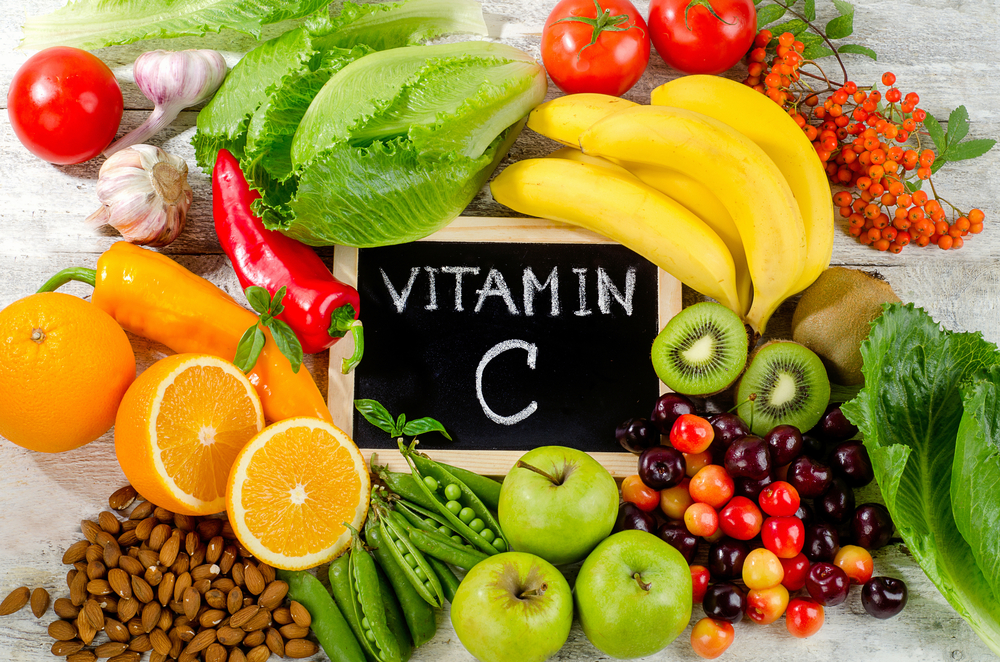 If you are a smoker, for example, beta carotene supplements can increase your risk for lung cancer. Supplements and vitamins can also interact with medications you need to take or with certain medical conditions. Check with your doctor before taking anything.
Avoid products that contain a lot of fillers like wheat or corn and also those containing dairy. Capsules are usually easier to absorb and digest than tablets. You should also look for ingredients that are high in quality and bioavailability. Look for natural forms of the vitamins over synthetic versions.
Check expiration dates and pay attention to serving sizes. Not all vitamins and supplements contain recommended amounts of the essential and necessary vitamins intended to support eye health and vision. Check dosages, ingredients, bioavailability, and serving sizes to ensure that your chosen product will be as beneficial as possible.
Different eye vitamins can counteract each other and detract from their usefulness as well. Consider all the supplements you take before adding a new one to the mix.
The following are some popular brands of eye vitamins containing the recommended AREDS 2 formula and/or designed for eye health:
While vitamins and supplements are designed to support your eye health and vision, they should be taken in conjunction with a balanced and nutritious diet. You can and should still take a multivitamin even when taking a specialty "eye vitamin" too.
It is important to remember that over-the-counter supplements and vitamins are not all the same. They may not have been evaluated by the FDA for efficacy. The best rule of thumb to follow is to talk to your doctor before taking any supplements or vitamins.
References
Facts About Age-Related Macular Degeneration. (November 2018). National Eye Institute (NEI).
Vitamins and Vision Loss. (December 2015). Harvard Health.
Age-Related Eye Disease Study- Results. (May 2013). National Eye Institute (NEI).
For the Public: What AREDS Means for You. (May 2018). National Eye Institute (NEI).
Eye Benefits From Vitamin A and Beta-Carotene. (May 2017). All About Vision.
How to Choose Eye and Vision Supplements. (November 2016). All About Vision.
Vitamin C. (2019). American Optometric Association (AOA).
Emerging Research Vitamin D. (2019). American Optometric Association (AOA).
Vitamin E and Zinc Benefits for Eyes. (February 2017). All About Vision.
Essential Fatty Acids Omega-3: DHA and EPA. (2019). American Optometric Association (AOA).
Lutein & Zeaxanthin. (2019). American Optometric Association (AOA).
Zinc. (2019). American Optometric Association (AOA).
A Phytochemical-Rich Diet May Explain the Absence of Age-Related Decline in Visual Acuity of Amazonian Hunter-Gatherers in Ecuador. (February 2015). Nutrition Research.
I-CAPS Eye Vitamins. (2015). Alcon.
For Healthy Body and Eyes. (2019). Biosyntrx.
Ocuvite Eye + Multi. Bausch + Lomb.
Macular Health Formula. (2019). Eye Science.