Dr. Duna Raoof on Her Experience, Passion, and Why She Chose NVISION
Posted on September 4, 2018
Hello! My name is Dr. Duna Raoof and I am thrilled to be joining the NVISION teams at Laguna Hills and Newport Beach.
Why I Became an Ophthalmologist
I chose ophthalmology early on during medical school after witnessing cataract surgery. The precision, elegance, and beauty of eye surgery was absolutely captivating to me. I was further drawn by the tremendous impact vision has on a person's activities, lifestyle, and happiness. I love my field and love going to work every day to witness the positive difference I make on my patient's quality of life. I also have a keen passion for technology; and ophthalmology is a field that continuously has advancements in its surgical techniques and lasers. I enjoy constantly learning about and applying what is most cutting edge, because I believe when it comes to your eyes, you should settle for nothing less.
My Education and Training
I grew up in Ann Arbor, Michigan, where I was fortunate to pursue my medical school and ophthalmology residency training. I loved my time at the University of Michigan Hospital, ranked one of the top 5 hospitals in the nation. This included a three-year rigorous surgical training program in Ophthalmology at the Hospital's Kellogg Eye Center, where I was mentored by some of the nation's top leaders in each ophthalmology subspecialty. I also had the opportunity to conduct various research efforts on eye disease diagnosis and treatment and was fortunate to receive the LaBerge Award, given to the most outstanding research done by a first-year resident. I presented my research at national and international conferences, including the American Academy of Ophthalmology in Seattle, the Association for Research in Vision and Ophthalmology in Florida, and the World Ophthalmology Congress in Abu Dhabi. During my last year, I was selected as chief resident. In this role, I was in charge of leading educational rounds, providing a forum for discussion of challenging diagnostic problems and surgical management.
I then moved to Boston where I had the honor of training at Harvard Medical School's Massachusetts Eye and Ear Infirmary to further specialize in an advanced cornea fellowship, consistently ranked as the nation's top eye center. This program is internationally known for providing an unparalleled record of training and mentorship by the world's academic leaders in ophthalmology. The program provided me with intensive experience in the most advanced surgical techniques and enriched my diagnostic and clinical skills. Many of the patients I managed had the most complex ocular conditions and were referred to us from across the county and even the world. Given my passion for research and advancing medical knowledge, I was heavily involved in laboratory studies in tissue culture to study corneal diseases to discover new treatments that currently have no cure, such as Fuchs Dystrophy. During my last year, I was again chosen as a chief fellow at this program.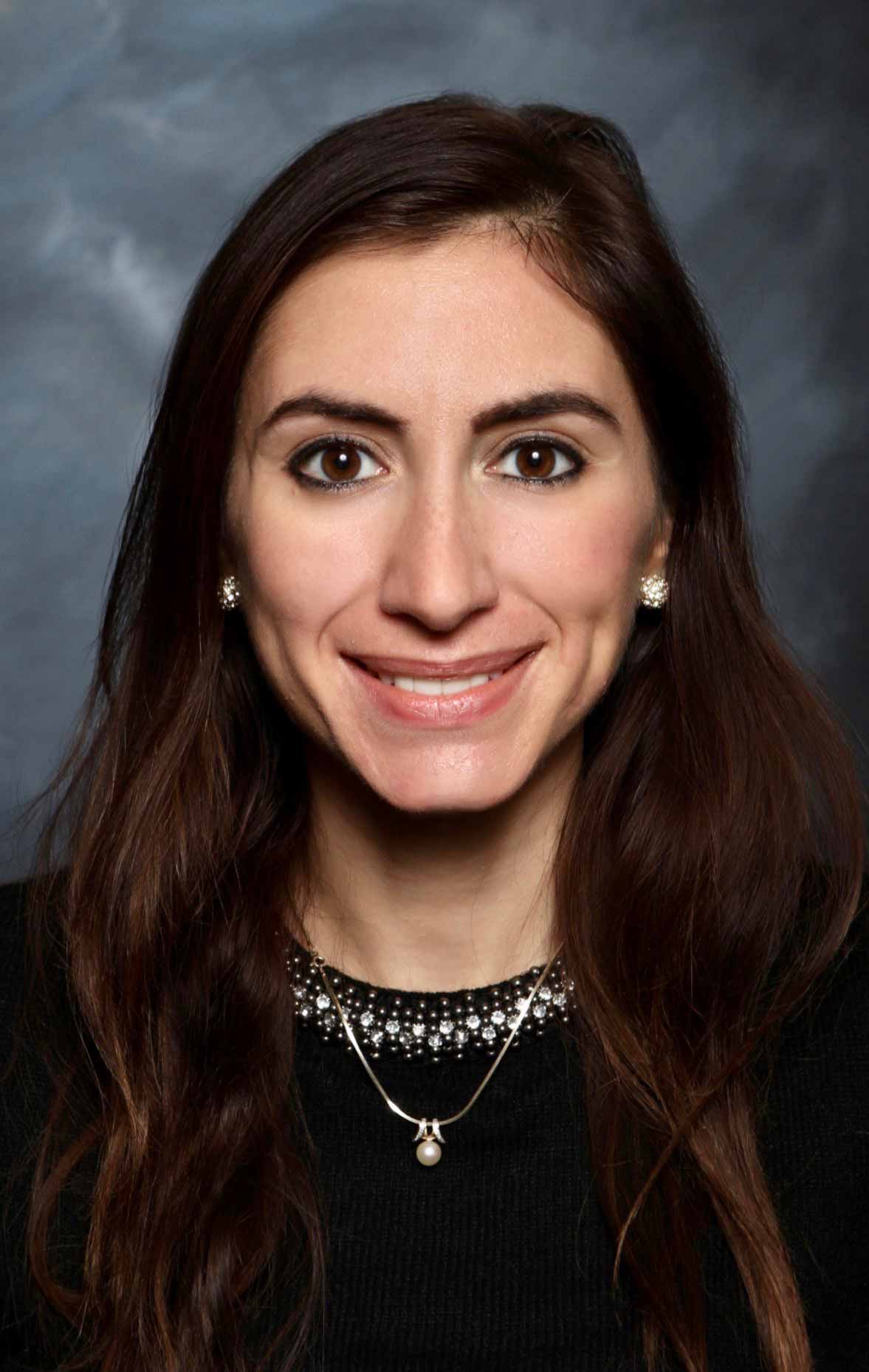 My Practice Approach and Philosophy
I like to approach each patient's eyes in a highly customized way to offer optimal results and exceptional visual improvement.  I specifically enjoy doing laser cataract and refractive surgery and guiding each patient in choosing the approach best suited for them. I meticulously spend ample time with each patient to explain his/her diagnosis and to deliver the most effective treatments for every condition. From the first day I meet a patient for consultation, I walk them through every step in their journey to better vision.
I have been blessed to operate a highly successful ophthalmic practice for the past several years in Orange County and am thrilled to join NVISION now to continue to provide the best care for my patients. With offices in Laguna Hills and in Newport Beach, I am excited to deliver exceptional care through NVISION.
My Practice Specialty
I offer both laser vision correction for near-sightedness (myopia), far-sightedness (hyperopia), and astigmatism. I perform bladeless cataract surgery and have extensive experience with basic and premium lens implants and I customize my laser and lens recommendations to fit each patient's eye health and lifestyle needs. For keratoconus, I do collagen crosslinking (CXL) and I also offer INTACS. I also do pterygium (surfer's eye) surgery using the latest surgical techniques to minimize the risk of scarring or recurrence in the future. I perform the full spectrum of corneal transplants, including full thickness and partial thickness transplant for conditions such as corneal scars, corneal swelling, and advanced keratoconus.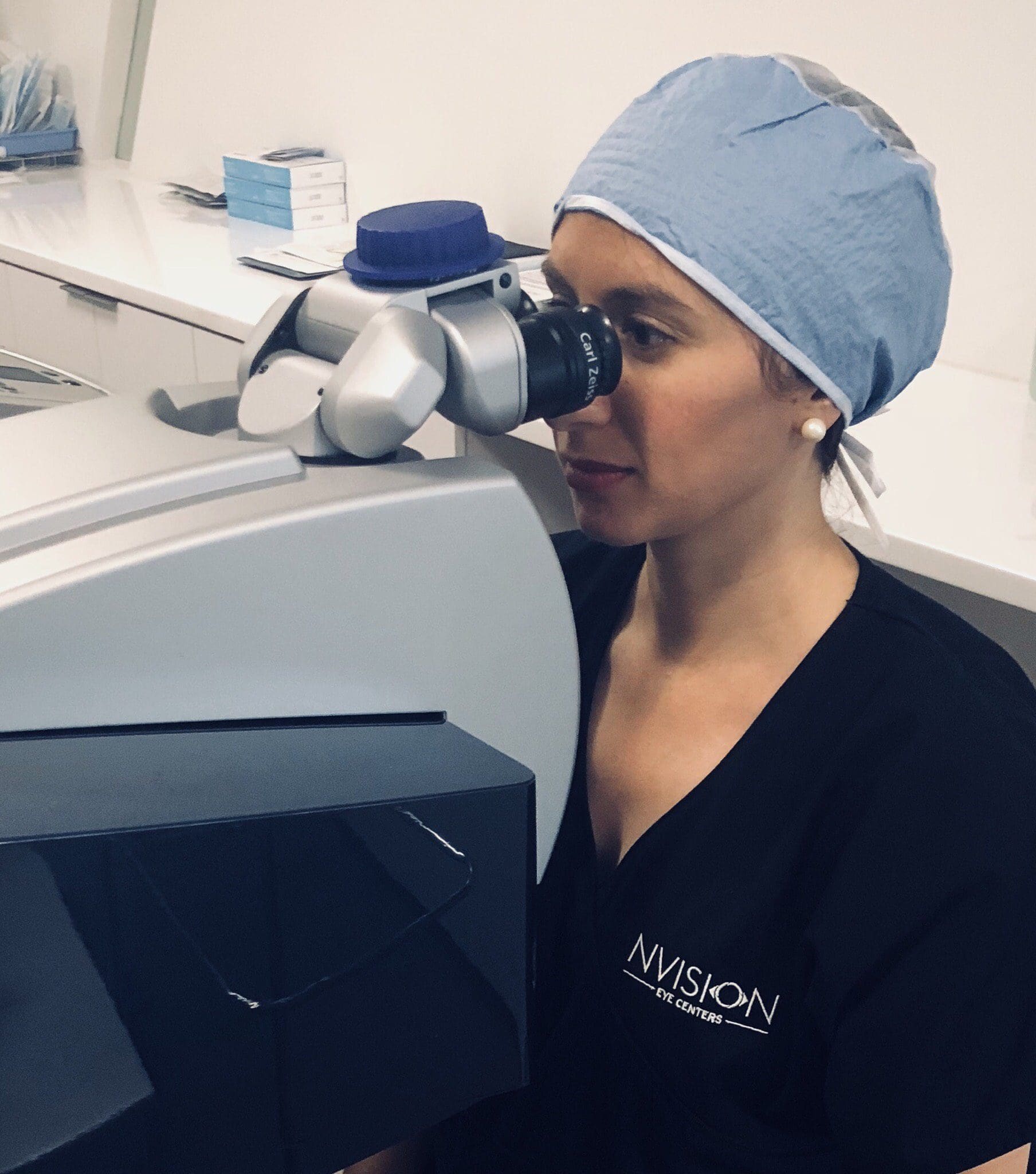 Why Did I Choose NVISION?
NVISION is known for offering a premium patient experience and has a proven track record of excellent visual outcomes for patients. I was drawn to the culture and nurturing environment of NVISION and I am so proud to be part of an organization that not only has that, but also offers the most cutting-edge technology. It is amazing to practice among NVISION's outstanding surgeons and wonderful staff who are truly dedicated to providing the best services available to patients.
–
I'm looking forward to serving the Orange County area and would love to meet you. To schedule a free LASIK consultation, or an appointment to see if cataract surgery is right for you, please call 877-455-9942.