Gregory J. Pamel, M.D. - LASIK Surgeon**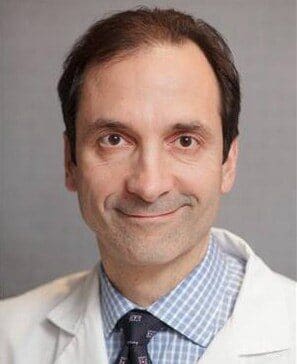 Book An Appointment with Gregory J. Pamel, M.D. - LASIK Surgeon
Gregory J. Pamel, M.D. is a board-certified ophthalmologist with over 20 years experience in refractive surgery. He has performed over 20,000 LASIK, PRK, corneal transplants, and cataract and lens implant surgery procedures.
Dr. Pamel is a recipient of the American Academy of Ophthalmology Lifetime Education Award and the American Academy of Ophthalmology Achievement Award for his role in educating other doctors in the field of corneal and refractive surgery.
The editors and publishers of Premier Surgeon Magazine selected Dr. Pamel as one of 250 leading innovators in the U.S. of cataract and lens implant surgery. He is also a founding member of the American College of Ophthalmic Surgeons and the International Ocular Surface Society.
Dr. Pamel has been at the forefront of clinical research and has been principle investigator in 7 major clinical trials He serves as a clinical assistant professor of ophthalmology at New York University School of Medicine and as an attending surgeon at Northwell Manhattan Eye, Ear and Throat Hospital. He is also medical director of the Manhattan Surgery Center-an outpatient multispecialty surgery center affiliated with Mt. Sinai Hospital.
Surgeon Credentials
M.D. - Univeristy of Michigan, Ann Arbor, MI

American Board of Ophthalmology
Postgraduate training, Ophthalmology - University of California at San Diego-Shiley Eye Institute, San Diego, CA
Fellowship, Cornea - University of Connecticut, Farmington, CT
Faculty & Staff Appointments

Clinical Assistant Professor of Ophthalmology - New York University School of Medicine, New York, NY

Attending Surgeon - Northwell Manhattan Eye, Ear and Throat Hospital, New York, NY

Medical Director - Manhattan Surgery Center, New York, NY

American Academy of Ophthalmology Lifetime Education Award

American Academy of Ophthalmology Achievement Award

250 leading innovators in the U.S. of cataract and lens implant surgery by Premier Surgeon Magazine

Founding Member of American College of Ophthalmic Surgeons

Founding Member of International Ocular Surface Society