Table of Contents
If you just got a new pair of glasses, you understand that getting the eye exam, purchasing the frames, and getting your prescription lenses set can be expensive and time-consuming. This is true even if you have vision insurance. Many people around the world cannot afford prescription lenses, which reduces their quality of life. (Learn More)
While there are many charitable organizations that take glasses, the four best are renowned international charities. (Learn More) If you do not want to mail your glasses to a charity, you can also donate them to an organization like Goodwill to be resold, or you can purchase from an online company like Warby Parker that resells or donates glasses. (Learn More)
Donating Your Glasses Helps Those Who Cannot Afford Lenses or Frames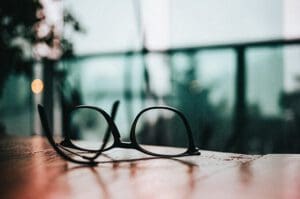 As someone who wears glasses, you know how expensive they can be. Even when prescription lenses are covered by your vision insurance, finding frames that fit and are affordable can take time and effort.
Many people need glasses but cannot afford them, so more charities are offering ways for you to donate your old glasses to help others who need them. Since old glasses generally just sit unused in a drawer, it makes sense to donate them to people who will actually use them.
Some charities may take your used or old glasses and resell them at a lower price. Others donate glasses to low-income, unemployed, or homeless individuals in the United States or around the world. People who cannot get to an optometrist very often, or who simply cannot afford glasses that would improve their vision, benefit from having access to a pair of glasses that fits their prescription.
Being able to see clearly reduces headaches and eye strain. It also improves mood and betters one's overall quality of life. Improved vision can have a dramatic effect on someone's life.
If you have pairs of glasses you no longer need, donating them to a charity can help someone else.
Top 4 Charitable Organizations for Donating Glasses
Donating your glasses to someone who cannot afford a prescription pair is one of the best ways to help others get good eyesight. These are the best options to donate your glasses to charity:
Lions Club International: With numerous locations in most major cities and towns throughout the United States, a Lions Club is simple to find. You can donate used glasses, clothing, or other items to their locations. The organization takes your gently used items and donates them to those in need around the world.

Lions Club ensures that glasses are in good repair and gives them to people in need entirely for free. Their website is easy to use, so you can quickly find a glasses drop-off point near you.

New Eyes: This nonprofit organization specializes in taking used glasses and distributing them to those in need. The group is based in New Jersey, but only accepts donations by mail.

Once received, they clean your gently used glasses and send them to countries where there is great need for improved vision, but little access to glasses. They will also take items like jewelry or silverware, but these donations are sold at their Fabulous Finds Retail Shop, which helps to fund New Eyes.

They do not take non-glasses eye-related items, like contact lenses or glasses cases. They also do not accept visibly worn or damaged glasses.

ReSpectacle: This smaller nonprofit donates gently used glasses internationally to those in need. There are a few drop-off locations, but you can also send your glasses to them in the mail.

ReSpectacle has distributed 20,000 pairs of glasses around the U.S., and 12,000 around the world to 37 countries. You can also use their website to find glasses if you are in need. Vision care providers can refer their clients to ReSpectacle for prescription eyewear.

VSP Global Eyewear Donations: VSP is a large vision insurance provider, but a charitable branch of the company collects used glasses and distributes them around the world. VSP also helps eye doctors from several countries, including the U.S., find eyewear for their patients who need financial help.

If you are a member of VSP's insurance program, you can ship your used glasses to them for free.
Another Method of Donating Glasses: Reselling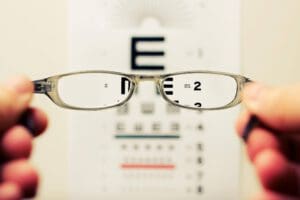 If you cannot mail in your glasses to a charitable organization, or there is not a reliable drop-off location for glasses donations near you, you can contact your local thrift stores to see if they take gently used glasses. Thrift stores have a range of methods for marking prescription glasses, and they will resell items that you donate. This gives you another option to offer low-income people the chance to find a pair of glasses in their prescription for very little money.
For example, Goodwill is a nationwide organization with dozens of locations in most major U.S. cities. The nonprofit accepts prescription glasses. They either distribute them through one of their charitable programs, or they sell them at a low price in one of their retail outlets. If you remember the cost of your glasses, this could be a tax deduction, as Goodwill is a nonprofit that offers tax benefits for donations.
If you are more interested in helping local low-income or homeless people, contact a nearby homeless shelter or charitable organization. Many shelters, clothing drives, and financial aid organizations take donations of clothing and toiletries. If they do not need or cannot take prescription glasses, they can direct you to an organization that will distribute these to people in your city who are in need.
Many people buy less expensive, non-designer glasses frames online, and many of these vendors can also provide prescription lenses for new glasses. Since you cannot try on frames in person in a store, many of these online companies allow you to return glasses that do not fit you. These glasses may be sent to a charitable organization. For example, Warby Parker has a program you can sign up for, to donate a pair of glasses when you purchase a pair of glasses.
When you get a new pair of glasses, consider donating your old ones. Most cities do not let you recycle your prescription glasses. Simply throwing them away can feel wasteful.
Fortunately, there are numerous charitable organizations, both locally and internationally, that will accept used glasses in good condition and give them to someone in need. You can feel good that your old glasses are helping someone in need to see better rather than just sitting in a drawer or ending up in the trash.
References
Find a Club. Lions Club International.
Homepage. New Eyes.
FAQs. ReSpectacle.
Providing New Hope Through Old Glasses. The University of Iowa.
Eyewear Donations. VSP Global.
Nine Things You Didn't Know You Could Donate to Goodwill. (February 2016). Goodwill Northern New England.
Buy a Pair, Give a Pair. Warby Parker.
What to Do with Spectacles. RecycleNow.com.
Donating Old Hearing Aids, Eyeglasses and Mobility Equipment. (August 2016). The Huffington Post.
The information provided on this page should not be used in place of information provided by a doctor or specialist. To learn more, read our Privacy Policy and Editorial Policy pages.