If you just got a new pair of glasses, you understand that getting the eye exam, purchasing the frames, and getting your prescription lenses set can be expensive and time-consuming. This is true even if you have vision insurance. Many people around the world cannot afford prescription lenses, which reduces their quality of life.
Table of Contents
While there are many charitable organizations that take glasses, the four best are renowned international charities. If you do not want to mail your glasses to a charity, you can also donate them to an organization like Goodwill to be resold, or you can purchase from an online company like Warby Parker that resells or donates glasses.
What to Do with Old Prescription Glasses
So you've got a new pair of glasses, and now your old prescription lenses are collecting dust. What can you do with them? Throwing them away seems wasteful, but keeping them around isn't helping anyone either. Thankfully, there are several thoughtful options to consider that not only clear your clutter but also contribute to a greater cause.
Donate Them: Many charitable organizations accept old glasses and redistribute them to those in need, both nationally and internationally. More details on this option are provided later in this article.
Recycle the Lenses and Frames: Some places accept old glasses for recycling, turning them into new eyewear or using the materials for other purposes.
Hand Them Down: If you know someone with a similar prescription, you could offer them your old glasses. Even if the prescription isn't perfect, it could be a temporary solution for someone in need.
Use Them as a Spare Pair: Keeping your old glasses as a backup is always a wise choice, especially if they're still in good condition. They can be a lifesaver if your new glasses break or get misplaced.
Create Art or Decor: If you're feeling creative, your old glasses can become a part of a craft project or a unique piece of home decor.
Your old glasses don't have to go to waste. By considering these options, you can find a new purpose for your old prescription eyewear and possibly make a positive impact on someone else's life.
Donating Your Glasses Helps Those Who Cannot Afford Lenses or Frames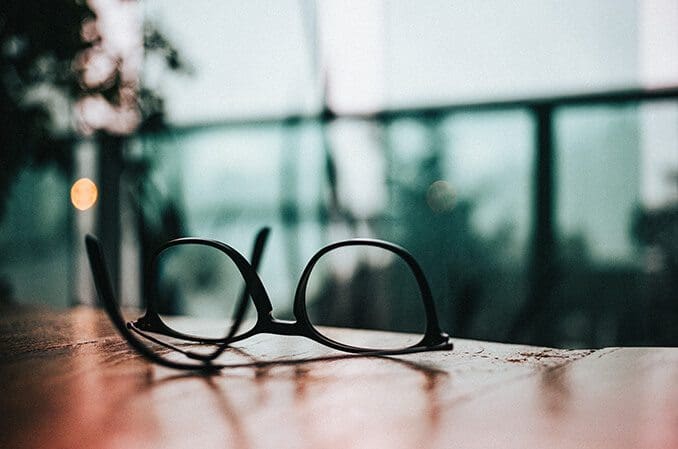 As someone who wears glasses, you know how expensive they can be. Even when prescription lenses are covered by your vision insurance, finding frames that fit and are affordable can take time and effort.
Many people need glasses but cannot afford them, so more charities are offering ways for you to donate your old glasses to help others who need them. Since old glasses generally just sit unused in a drawer, it makes sense to donate them to people who will actually use them.
Some charities may take your used or old glasses and resell them at a lower price. Others donate glasses to low-income, unemployed, or homeless individuals in the United States or around the world. People who cannot get to an optometrist very often, or who simply cannot afford glasses that would improve their vision, benefit from having access to a pair of glasses that fits their prescription.
Being able to see clearly reduces headaches and eye strain. It also improves mood and betters one's overall quality of life. Improved vision can have a dramatic effect on someone's life.
If you have pairs of glasses you no longer need, donating them to a charity can help someone else.
Resources for Donating Glasses
Many of us leave eyeglasses that we no longer use to idle away on their nightstands or in their drawers. Donating glasses with outdated prescriptions is a good and smart way of helping someone who cannot afford them.
If the organization that you donate to is a non-profit (classified as a 501-c-3 charitable group), your donation can be used as a tax write-off. You will want to have a written or email receipt, especially if the contribution is valued at $250 or more.
Here are some websites to visit when looking for a place to which you can donate your glasses:
If you are looking for an in-store solution where you can drop off your used glasses, consider these alternatives:
National Non-Profits
A number of national and international non-profits also accept worn eyeglasses donations. Among them are:
Other Resources
Here is a short list of ideas about what to do with your old glasses:
The American Academy of Ophthalmology has its list of organizations and resource to help people in need of vision care.
The Fred Hollows Foundation has a number of ideas about how to donate your old glasses.
The Lions Club has a guide for its clubs and members about used eyewear collection and donation.
Another Method of Donating Glasses: Reselling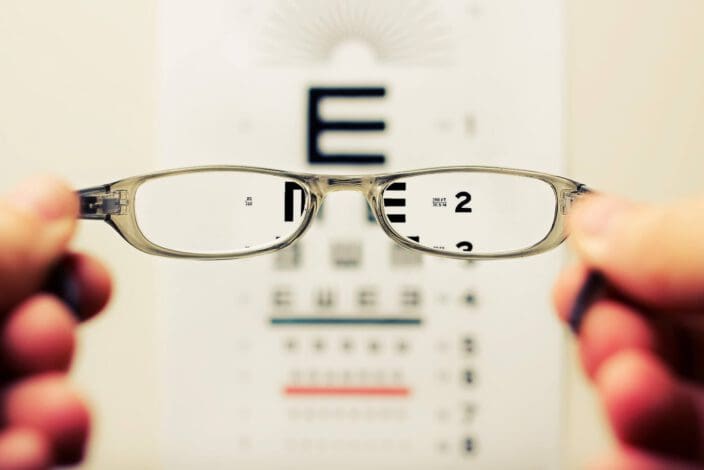 If you cannot mail in your glasses to a charitable organization, or there is not a reliable drop-off location for glasses donations near you, you can contact your local thrift stores to see if they take gently used glasses. Thrift stores have a range of methods for marking prescription glasses, and they will resell items that you donate. This gives you another option to offer low-income people the chance to find a pair of glasses in their prescription for very little money.
For example, Goodwill is a nationwide organization with dozens of locations in most major U.S. cities. The nonprofit accepts prescription glasses. They either distribute them through one of their charitable programs, or they sell them at a low price in one of their retail outlets. If you remember the cost of your glasses, this could be a tax deduction, as Goodwill is a nonprofit that offers tax benefits for donations.
If you are more interested in helping local low-income or homeless people, contact a nearby homeless shelter or charitable organization. Many shelters, clothing drives, and financial aid organizations take donations of clothing and toiletries. If they do not need or cannot take prescription glasses, they can direct you to an organization that will distribute these to people in your city who are in need.
Many people buy less expensive, non-designer glasses frames online, and many of these vendors can also provide prescription lenses for new glasses. Since you cannot try on frames in person in a store, many of these online companies allow you to return glasses that do not fit you. These glasses may be sent to a charitable organization. For example, Warby Parker has a program you can sign up for, to donate a pair of glasses when you purchase a pair of glasses.
When you get a new pair of glasses, consider donating your old ones. Most cities do not let you recycle your prescription glasses. Simply throwing them away can feel wasteful.
Fortunately, there are numerous charitable organizations, both locally and internationally, that will accept used glasses in good condition and give them to someone in need. You can feel good that your old glasses are helping someone in need to see better rather than just sitting in a drawer or ending up in the trash.
Is It Safe to Donate Your Glasses?
In short, yes, it's safe to donate glasses you no longer use or need. Assuming you do not have a contagious disease and that you wipe down your glasses thoroughly with rubbing alcohol before you donate them, there are no health issues with this kind of donation
You do want to make sure that you give to a reputable charitable organization that is going to distribute the frames and lenses in a proper manner.
There are many people across the globe who need vision care and do not have access to it, including prescriptions glasses. According to the WHO, 2.2 billion people are diagnosed with different vision impairments that affect their independence, mental health, and cognition. Unfortunately, some of them cannot afford eyeglasses to correct their impairment.
Donating your eyeglasses to those who need them helps patients regain their independence while improving their quality of life. Furthermore, it reduces the environmental waste attributed to dumped eyeglasses.
The information provided on this page should not be used in place of information provided by a doctor or specialist. To learn more, read our Privacy Policy and Editorial Policy pages.