Table of Contents
You know you can't see clearly. But when you take a peek at your bank account, you also know that you can't afford to pay full price for glasses or contacts. In fact, you're in dire shape and need to get these products for free.
There are several national agencies that offer free vision exams, free vision aids, or both. To participate, you might need to provide proof of financial hardship. In some cases, you'll need your doctor or a caseworker to help you apply for aid. (Learn more)
Vision insurance seems like a good option that can result in free glasses or contacts. Unfortunately, some plans don't provide full coverage for devices you need to see clearly. It pays to read the fine print carefully as you purchase a policy. (Learn more)
Agencies That Can Help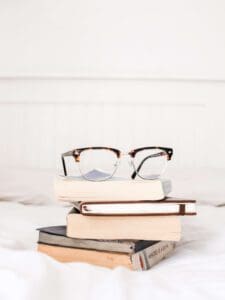 Plenty of families struggle to obtain the vision care they need. As a result, national agencies, including plenty of nonprofits, have crafted programs that can help people in need.
Before you can get glasses or contacts, you must know more about your prescription. Lenses are crafted to meet your very specific needs, and some free programs don't offer exams. You'll need to visit an eye care professional to get a prescription before you can get free lenses.
The American Academy of Ophthalmology offers one of the best free eye exam programs available, but it's only for seniors. You are eligible if you:
Are 65 or older.
Don't have vision insurance.
Haven't seen an eye doctor in three years or more.
Are a citizen or legal resident.
If you qualify, you'll be paired with a volunteer ophthalmologist in your community, and you'll pay nothing for the eye exam.
These programs can help you get the free glasses or contacts you need. Read the details carefully, as each program works a little bit differently.
New Eyes: Adults and children with no way to get a basic pair of glasses can use this program. You'll need a copy of your prescription, and you'll need help. You can't apply for this program alone. A social service agency must submit an application on your behalf.

If you're accepted, you'll get a voucher for free glasses. You must use the voucher within 12 months, or it will expire.

Eyes of Hope: This program, offered through vision health insurance provider VSP, offers both exams and corrective lenses for adults and children. Adults participate through mobile clinic events that happen across the country.

You're eligible if you're at or under 200 percent of the federal poverty level and you haven't had VSP vision insurance in the last 12 months. A similar program is made for children, but the vouchers for exams and glasses are distributed through community partners, including the Boys and Girls Club of America.

ReSpectacle: This national nonprofit agency accepts donations of gently used glasses, including lenses. Those devices are recycled to people in need. You can order three pairs of glasses per year if you qualify.

The organization provides limited information online, so you'll need to contact them directly if you hope to participate in this program to ensure that you qualify.
This is a list of national organizations, and clearly, there are many that are ready to help you see clearly. But don't consider this an exhaustive list.
There are plenty of agencies that work at the local level, including Lion's Club groups, that could help you get glasses and contacts. And sometimes, local doctors will offer help to people in need.
If you're struggling to make ends meet, talk with your social worker about the issue and ask about local programs that can help. Your doctor may also have ideas you can put to good use.
Don't be afraid to ask for help when you need it. Your vision is important, and seeing clearly is vital to your safety and your mental health. Speak up and ask for your community for help. You might be surprised at how many people want to help you.
What About Insurance?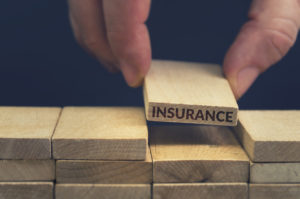 When we think about health insurance, we often think in terms of trading. We pay a set amount each month, and in return, we don't pay any more for the care we need. Vision coverage is a little different.
For most insurance companies, vision coverage is optional. You add it to your health insurance program for an extra amount each month, and as experts point out, every plan works differently. Some might cover the entire cost of glasses and contacts every year. Others might only cover the cost of your exam, and you'll be expected to pay for the rest of your care alone. Others will give you free glasses or contacts every other year, but you'll need to pick up the costs in the interim.
Other experts suggest thinking of vision insurance as a discount program. The amount you pay each month can help cover some of the costs you'll incur as you care for your eyes each year. But it's unlikely that you'll get anything free with the amount you pay.
This doesn't mean vision insurance is a bad investment for some families. Coverage can come with all sorts of benefits, including those that can make laser vision correction much more affordable. But if you're hoping to use it as a tradeoff for free glasses or contacts each year, you might be disappointed.
References
EyeCare America: How It Works. American Academy of Ophthalmology.
Apply for an Eyeglass Voucher. New Eyes for the Needy.
Eyes of Hope. VSP.
FAQ. Respectacle.
Is Vision Insurance Worth It? What You Should Know. Investopedia.
What Is Vision Insurance? Policy Genius.
The information provided on this page should not be used in place of information provided by a doctor or specialist. To learn more, read our Privacy Policy and Editorial Policy pages.