Table of Contents
If you follow a vegan lifestyle, you may want to make sure that everything you use follows your beliefs.
Most companies do not offer vegan contacts, but Daysoft has them. They do not test on animals or use any animal components in their contact lenses.
They offer Classic and Silk contact lenses, depending on your personal preference. (Learn More)
Vegan contacts are designed to ensure that the eyes still get sufficient airflow. (Learn More)
These contact lenses can address your vision needs, but you will have limited choices. (Learn More)

Classic and Silk Contact Lenses
The Classic and Silk contact lenses from Daysoft are daily disposables and high-specification lenses.
None of their lenses are tested on animals, and no animal components are used in the creation or production of the lenses.
The Silk lenses have an enriched saline solution as part of the contact lenses. This provides greater moisture for the eyes throughout the day.
These contacts also contact Hyaluronan. This is hyaluronic acid, which is a type of natural lubricant. It is capable of holding approximately 1,000 times its weight in water. This allows for long-term eye moisture.
The Classic type of contact lens has no added moisturizers, though there is a saline solution added to the contacts. This type is ideal for people with sensitive eyes or allergies. Since these are disposable, they are even better for allergy sufferers. They come in packs that are sterile and free from preservatives.
Easy Lens-Cup Opening
The packaging for these vegan contacts is designed to open easily to reduce how much people have to touch the contact lenses. The foil on the back of the packing rolls up by using your thumb.
The lens will attach to a finger without pressure, so it does not get damaged during the application process. Then, you just place the lens onto the eye. The process is the same for the Classic and Silk contact lenses.
Oxygen and Your Eyes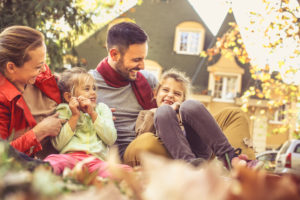 The eyes are one of the few parts of the body that get the oxygen they need from the atmosphere instead of the body's blood supply. To ensure that the eyes are getting enough oxygen, contact lenses must use materials that allow for airflow through the lenses.
Dk units are used to measure oxygen flow. These vegan contact lenses have a Dk measurement of 26. For optimal airflow, a contact lens must have a Dk measurement of at least 20. This allows the eyes to get enough oxygen for healthy function.
Power Range
Both the Silk and Classic lenses come in a wide power range, so vegans with a variety of needs can find the contacts they need to correct their vision.
The lenses meet all international standards, Canada's medical device regulations, and European medical device regulations.
Specifications
Edge design: These contacts use a soft-edge design.
Dk measurement: The oxygen permeability measurement is 26.
Base curve: The base curve is 8.6 millimeters.
Minus power range: The range moves in 0.25D steps and ranges from -0.25 to -7.00.
Continued minus powers: The range moves in 0.50D steps and ranges from -7.50 to -12.50.
UV inhibitor: The contacts have a UV inhibitor.
Plus power range: The range moves in 0.25 steps and ranges from +0.25 to +7.00.
Continued plus powers: The range is +7.50 to +8.00.
Water content: These contacts contain 58 percent water.
Diameter: The contacts measure 14.2 millimeters in diameter.
Packing solution: These contacts are packed in buffered saline.
Handling tint: They include a handling tint.
Shelf life: These contacts last for up to five years.
While vegan contact lenses are not as easy to find as regular contacts, they are available. There are other vegan products available to use along with vegan contacts, such as vegan contact lens solution.
References
Why Science Says Hyaluronic Acid Is the Holy Grail to Wrinkle-Free, Youthful Hydration. Healthline.
Contact Lenses: When a Solution Is the Problem. American Academy of Ophthalmology.
Are There Any Parts of the Human Body That Get Oxygen Directly From the Air and Not From the Blood? Western Texas A&M University.