Table of Contents
If you've recently experienced vision loss, it can feel frightening at first. Things you once did without even thinking about them can now take time and effort. Don't let frustration set in. There's plenty you can do to make life a little easier.
Simple home adjustments can help you stay safe, even while you're cooking and cleaning. (Learn more)
You can use a white cane to help you navigate the outside world, but trained dogs may provide superior support. Technology, including headsets, could help you do even more. (Learn more)
Apps can enhance your experience, as they can help you identify objects and read, even when you can't see clearly. (Learn more)
Preparing Your Home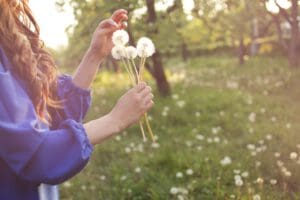 Chances are, you've already made a few modifications to your home due to vision loss. You may also have preferences about decorations, lighting, and organization that dominate the way you run your household. While you're not required to change everything about where and how you live, a few small adjustments could make staying home a lot more comfortable.
Consider amending your:
Some tips may work better for you than others. As you move through your home each day, look for opportunities to improve what you can see and what you should avoid. You may come up with your own set of tips that helps you stay safe.
Navigating the World

You're not required to stay home all day long with a vision impairment. But when you leave the safety of your home, you are subject to some unpredictable challenges. A bit of planning, and the savvy use of tools, can help a great deal.
Traditionally, people with low vision use canes as they walk around. White canes with red tips are universally associated with low vision, so using them can help you navigate as you tell others to give you added space.
While canes are effective and relatively inexpensive, the Perkins School for the Blind reports that only about 8 percent of people with vision impairments use them. If you're struggling to see, adding a cane to your toolkit could be an inexpensive way to address the issue.
A seeing eye dog can provide added support, and The Seeing Eye reports that about 260 dogs are matched with low-vision humans via their organization alone each year. To get a seeing eye dog, you must prove that you:
Are physically independent. Seeing eye dogs can help with vision problems, but they're made to help people who can walk, stand, and sit independently.
Can care for a dog. Like all canines, seeing eye dogs require food, water, shelter, and exercise. You must prove that you can provide that environment.
Can hear. Sometimes, organizations require seeing eye dog handlers to hear, so you can detect traffic noise and other hazards. That can protect both you and your dog.
Technology can also help you move through the world. Companies like Microsoft are developing headsets that can click noises through the bones above your ears. Wear them, and you'll get feedback that tells you if you're walking into danger, reporters say.
Apps to Enhance the Experience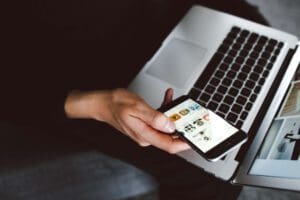 Headsets aren't the only technology that can help improve your life with low vision. Some solutions sit right on your phone, and you can use them all day long to help you complete daily activities.
These are just a few of the many apps designed to help people with low vision:
Your phone may also have hidden abilities to help you deal with vision issues. Adjust your settings to enhance contrast or screen brightness, so you can see items on the screen. And use built-in apps like Google Maps to help you move about in an unfamiliar neighborhood.
Apps are incredibly helpful, but as reporters point out, they only work if you can find them and modify them for your eyesight. Some phone settings are hard for you to manipulate without sharp vision. Don't be afraid to ask someone to help you set up your phone.
There are more tools for visually impaired individuals than ever before, and new tools are continually being developed. Talk to your eye doctor about which tools and resources will work best for your situation.
References
Tips for Coping With Low Vision. What Is Low Vision?
Maintaining Independent Living With a Visual Impairment. (May 2017). Vision Aware.
Sensible Solutions: An Introduction. (July 2016). Vision Aware.
Safe at Home: Living with Low Vision. (March 2019). Bright Focus.
10 Fascinating Facts About the White Cane. Perkins School for the Blind.
Applying for a Seeing Eye Dog. The Seeing Eye.
This Device Creates a 3-D Soundscape to Help Blind People Navigate Through Cities. (November 2014). Fast Company.
Bringing Sight to Blind and Low-Vision People. Be My Eyes.
TapTapSee. TapTapSee.
KNFB Reader. KNFB Reader.
Microsoft Seeing AI: A Quick First Look at This Groundbreaking iOS App. (August 2017). American Foundation for the Blind.
Mobile Apps Give the Blind and Visually Impaired a New Sense of Freedom. (May 2019). CNET.