Pearle Vision and LensCrafters have emerged as two leading eyewear providers in the country. National retailers like these staff independent doctors of optometry and accept most major insurance plans, so you can get your eyewear needs met easily.
Table of Contents
Established in 1961, Pearle Vision provides in-store exams and eye products at locations across the country. The company strives to provide quality eye care services at affordable prices.
Pearle Vision prices vary depending on several factors, such as the frames you select, lenses and lens upgrades, and which exams you need. Most major insurance plans are accepted to offset the cost of exams and new glasses.
With over 30 years of experience in the optical retail industry, LensCrafters is a national retail chain offering in-store and online services. Eye doctors are available on site or at next-to-store locations to provide quality exams and eye care consultations.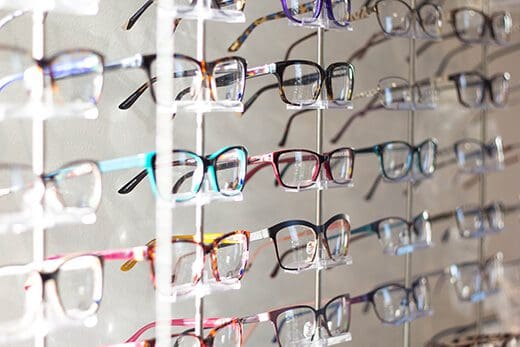 The cost of new frames at LensCrafters starts under $100, but the price can increase quickly with brand-name frames and lens upgrades. Everyday discounts are offered, and most insurance plans are accepted to help cover these costs.
As a $35 billion industry, the optical retail industry is comprised of hundreds of eyewear retailers. In addition to Pearle Vision and LensCrafters, top retailers include EyeMart Express, Walmart, and Costco Optical. While the products and services of each company are similar, it can be worth your time to research which provider will meet your eyewear needs the best.
Reviews of retail chains like Pearle Vision and LensCrafters vary based on location. Overall, customers are happy with the skilled doctors, wide selection of products, and ease of using their insurance. Based on customer reviews, some drawbacks of the chains include potentially poorly trained sales associates and orders delivered outside the promised timeframe.
National Eyewear Providers
There are many national eyewear retailers that strive to provide high-quality, affordable eyewear on a quick timeline. Most of them began with a single location and have grown over the past decades to provide eye services and products across the country. Many of them offer similar services and prices, so it can be hard to determine which retailer will meet your vision needs the best.
Pearle Vision and LensCrafters are two of the largest eyewear retail companies in the U.S. Both companies offer in-store services across the country, including lenses and frames purchases. Eye exams are also offered at most in-store or next-to-store locations, and they are performed by independent doctors of optometry. Vision insurance is accepted by both companies to help cover the cost of exams and new glasses or contact lenses.
Pearle Vision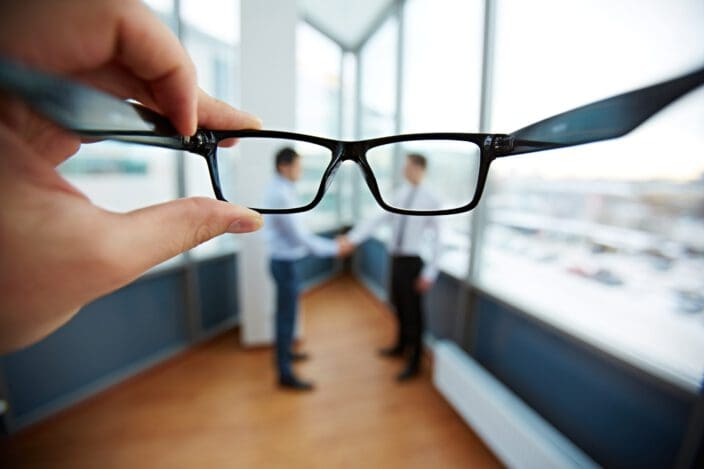 Pearle Vision originated in Savannah, Georgia, over 50 years ago. Since then, it has grown to over 400 locally owned and operated locations.
Pearle EyeCare Centers offer eye exams and custom glasses fittings. Lenses and frames can be ordered in-store. While online ordering is not available through Pearle Vision, an online locator is provided to help you find an EyeCare center near you.
Services and products offered by Pearle Vision include the following:
Eye exams
Prescription glasses and contact lenses
Eyeglass frames
Frame and face style guides
Adult and child eye care
The following lens options are offered by Pearle Vision:
Single vision
Bifocal
Trifocal
Progressive
Plastic
Polycarbonate
High-index
Tints
HD
Anti-scratch
Anti-reflective
Photochromic
Polarized
The exact services and product options offered vary by location, so check with your local EyeCenter to see if they offer what you are looking for.
Pearle Vision Prices
The prices of eye exams and products through Pearle Vision vary depending on many factors, such as your location, the type of eye exam you need, the lenses you want, and which frames you select.
Pearle Vision offers frames from all major brands, so prices vary according to which brand you go with. If you are looking for a specific brand or pair of frames, contact your local Pearle Vision center to see if they carry it.
To help cover the costs of new glasses or contact lenses, Pearle Vision works will all major health and vision plans. Additionally, out-of-pocket expenses can be further reduced by using your MVC or FSA benefits. Pearle Vision also regularly offers in-store discounts, such as 10 percent off an annual supply of contacts or up to 40 percent off a second pair of eyeglasses.
LensCrafters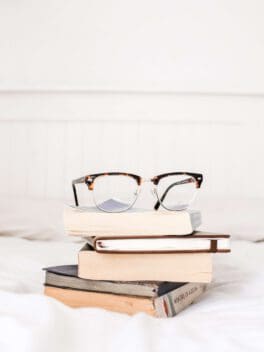 LensCrafters is a national eyewear retailer that has been in the business of providing quality, specialized, and affordable eyewear for over 30 years. LensCrafters provides in-store and online services to make getting prescription eyewear as convenient as possible.
Prescription glasses orders typically take three to seven days to receive, though the wait time varies depending on special requests. Same-day services are available, but it can also take up to two weeks to receive highly specialized lenses and frames.
Services and products offered by LensCrafters include:
Prescriptions for glasses, sunglasses, and contacts.
On-site or next-to-store eye exams.
Online or in-store purchase options.
Free-shipping and returns.
Everyday discounts, savings options, and member benefits.
LensCrafters Prices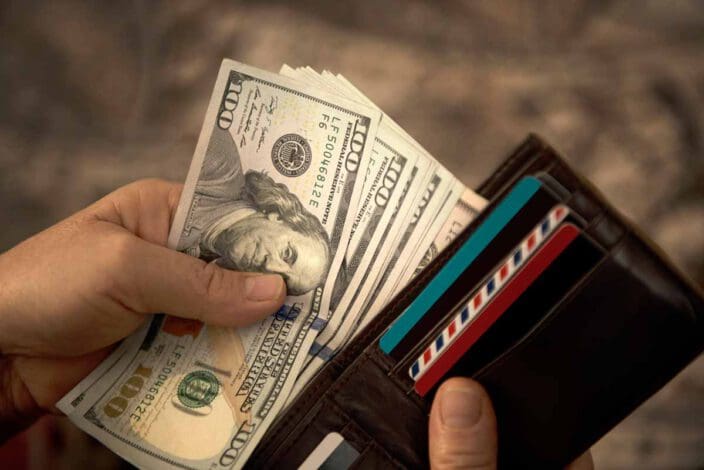 The cost of a new pair of glasses from LensCrafters varies, depending on your prescription needs and choice of frames. Discount and store-brand frames are available, as are designer brands, and prices vary accordingly.
Frames range in price from about $70 to over $500. The cost of lenses will be added on top of the cost of frames. Lens options that impact the total price of new glasses include the following:
Anti-reflective
Blue light filtering
Transitions
Polarized
Progressive
Expanded view
Modern lifestyle
To mitigate the cost of new glasses, LensCrafters accepts many different insurance plans, both online and in store. A selection of additional plans are only accepted in-store. A few out-of-network plans are accepted, and FSA benefits can also be used.
LensCrafters makes it easy for you to verify your vision insurance coverage through their online insurance eligibility platform.
Is LensCrafters Expensive?
Determining whether LensCrafters is expensive requires considering various factors like frames, lenses, and optional upgrades. LensCrafters offers options to suit different budgets, with frames starting under $100 and going up to over $500 for designer brands and specialized lenses.
Some customers may perceive that LensCrafters is expensive due to the wide range of premium products. However, the company counters this with regular discounts and the acceptance of most insurance plans, which can significantly offset costs. Moreover, value-added services like quality in-store exams, free shipping, and returns add to the overall appeal.
So, is LensCrafters expensive? The answer can vary based on individual needs and preferences. While some high-end options might seem pricey, the versatile pricing model and potential savings through insurance and discounts mean that affordable options are readily available for those seeking value in their eyewear purchase.
Other Eyewear Retailers
The vision care market in the U.S. is a more than $35 billion industry. It is no surprise that there are many companies striving to impact this market.
Other large national eyewear retailers include:
EyeMart Express. Representing a family of optical brands that share the same goals, EyeMart Express has locations across the country with in-store and online offers. Every store has a full-service lens lab on site, allowing 90 percent of glasses to be made the same day.
Walmart. Consistently one of the top three optical retailers in the country, Walmart boasts an extensive selection of prescription eyewear in store and online. Glasses start as low as $10 a pair, though designer brands are also offered. Walmart visions centers are also available for eye exams and to help you find the right pair of glasses.
Costco Optical. The optical division of Costco Wholesale, Costco Optical offers a selection of prescription eyeglasses, sunglasses, and contact lenses. It is among the top five optical retailers in the country. You must be a Costco member to take advantage of Costco's eyewear offered at wholesale prices.
While the selection of products offered at each vision care retailer varies by company and location, all providers accept most vision insurance plans and strive to offer high-quality and quick service. To find a retailer that meets your needs, you can start by confirming which locations accept your vision insurance or which locations or online sites offer the product you are looking for.
Customer Reviews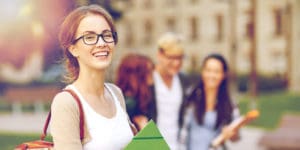 Customer reviews of optical retailers, such as Pearle Vision and LensCrafters, vary greatly depending on location. While good customer service and quick response times are company-wide goals, not every location is able to live up to them every day.
Customers satisfied with their experiences at LensCrafters and Pearle Vision share being pleased with the following:
Quick and thorough exams
Replacement lenses at no extra cost when recently purchased and the prescription has changed
Great doctors
Easy to use with insurance
Wide selection of frames and lenses
Timely deliveries
Customers less satisfied with their experiences expressed complaints about the following:
Local retailers being tied to corporate policies
Glasses not ready in the timeframe promised
Complications with ordering prescription contacts
Poor sales teams
Confusion over the acceptance of insurance plans
Damage to lens coatings
Although customer reviews vary, there are hundreds of optical retail locations throughout the country waiting to meet your eyewear needs. Exploring the options available to you through Pearle Vision and LensCrafters will help you find high-quality eyewear that fits your budget.
The information provided on this page should not be used in place of information provided by a doctor or specialist. To learn more, read our Privacy Policy and Editorial Policy pages.