Table of Contents
You've always had clear vision. But now, you notice that things seem blurry. What could the problem be?
Sudden, blurred vision can stem from a variety of problems. Some, like a detached retina, are serious. Others, such as a migraine, are moderately dangerous. And still others, such as eyestrain, are mild. (Learn more)
It's wise to discuss any sudden vision changes with your doctor, but the severity of your problem will determine whether that talk happens in an appointment or in the emergency room. (Learn more)
Regardless of the cause of your sudden, blurred vision, your doctor will play a role in helping you to heal. Some serious conditions require surgery, but others can ease with medications, rest, or both. (Learn more)
How Serious Is Your Sudden, Blurry Vision?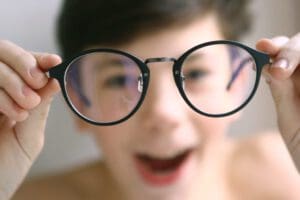 The term sudden, blurred vision seems comprehensive. Read it, and you may believe you have a clear understanding of what the symptom looks like. You may even believe you know what condition it stems from. In reality, blurred vision is linked to a variety of conditions. Some are serious, and others are less so.
Serious Causes
Significant sources of blurry vision tend to come on rapidly. You may not notice any problem in one moment, but after your next blink, everything changes. Do nothing, and the blurriness tends to worsen.
Serious conditions that often cause this issue include:
Moderate Causes
While some causes of sudden, blurry vision are very serious, others are less so. They still require treatment, but they may not worsen rapidly. They include:
Mild Causes
Some causes of blurred vision are mild. While they come on quickly, they may not worsen as the minutes pass. They may stay the same or even improve with time.
Mild causes of blurred vision include:
This is not a comprehensive account of all the conditions that can cause sudden blurred vision. But this list can give you an idea of the many varied sources of vision shifts.
What Should You Do Next?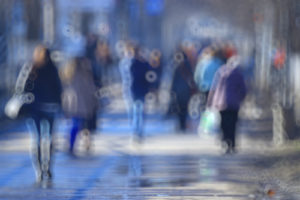 The treatment you need varies, depending on the source of your vision change and the severity of that condition. But in general, sudden blurriness requires diagnosis and treatment.
Consider these steps if you believe your blurriness is:
Do not spend hours agonizing over whether to call your doctor for an urgent or non-urgent appointment. As the American Academy of Ophthalmology explains, you can't always tell how serious the problem really is. If you are not sure what to do, call and ask for advice. Do not try to treat the problem yourself without the help of your doctor.
Your Doctor's Role in Your Treatment
Plenty of the conditions we've discussed here stem from ocular disorders. Your eye doctor is in the best position to draw up a treatment plan and help your vision to clear.
Some causes of blurred vision do not need intensive care. Researchers say, for example, that some eye infections clear within one to two weeks without antibiotics or another form of medication. But your doctor may ask to monitor your healing to ensure that things get better, not worse.
Some serious optical issues require surgery, including:
If you need surgery, your doctor will explain the risks and benefits before the procedure begins. You will know what will happen, and you will understand your role in the healing process.
If you both decide that surgery is the best path forward, follow your doctor's instructions exactly. This includes steps to take prior to surgery as well as aftercare instructions. Proper care helps to ensure an optimal healing process and the best results from your surgery.
References
Retinal Detachment. (June 2019). National Eye Institute.
Stroke Signs and Symptoms. (November 2019). Centers for Disease Control and Prevention.
Wet Macular Degeneration. American Macular Degeneration Foundation.
Diabetes and Blurry Vision: What You Need to Know. (May 2019). Healthline.
Migraine Statistics. (June 2019). Migraine.com.
Adult Vision: 41 to 60 Years of Age. American Optometric Association.
First Aid for Eye Emergencies. Prevent Blindness.
Recognizing and Treating Eye Injuries. (February 2019). American Academy of Ophthalmology.
Study: 1 in 4 ER Visits for Eye Problems Are Not Actually Emergencies. (February 2017). University of Michigan.
Conjunctivitis. (October 2013). JAMA.
Retinal Detachment: Torn or Detached Retina Treatment. (March 2016). American Academy of Ophthalmology.
Macular Degeneration Treatments. American Macular Degeneration Foundation.
The information provided on this page should not be used in place of information provided by a doctor or specialist. To learn more, read our Privacy Policy and Editorial Policy pages.