How Does Medicare Cover Cataract Surgery?
Medicare is a health insurance program designed to help:
Adults ages 65 and older.
Younger people with specific disabilities.
Those with end-stage renal disease that requires dialysis or a kidney transplant.
The majority of people who have Medicare are elderly adults, older than retirement age. This means that many more people who receive Medicare as their primary health insurance plan are at risk of developing cataracts.
The Medicare program has covered cataract surgery as one of the necessary medical treatments in a "global surgery package" since issuing those guidelines in 1992. Components identified as necessary in all surgeries, including cataract surgery, are:
Preoperative care.
Intraoperative services like anesthesia.
Postoperative care for up to 90 days.
In-office care for postoperative complications
The value of postoperative care for ophthalmological surgical procedures was standardized in the Medicare program at 20 percent of the total package. This is in part because recovering from cataract surgery can take some time.
Table of Contents
Cataracts are a disease that damages the lens of the eye, leading to a loss of vision. (Learn More) For most people who develop cataracts, the condition begins in middle age, but it gets worse after age 60. This means that many people who need treatment for cataracts are also in the age group qualified for Medicare.
Overall, health insurance companies — not just visual insurance — consider cataracts to be a serious medical issue and will cover most of the cost of surgery and treatment for the disease. (Learn More) Medicare does cover the costs of basic treatment, including removal of the diseased lens and replacing it with an intraocular lens (IOL), the medical term for an artificial lens. (Learn More) There are several types of IOLs available, but most health insurance, including Medicare, will only cover a monofocal IOL, plus glasses or contact lenses after surgery to help focus the eyes on close objects.
If you qualify for Medicare and need cataract surgery, learn more about how Medicare covers your costs and how you can work with the program to get newer procedures. (Learn More)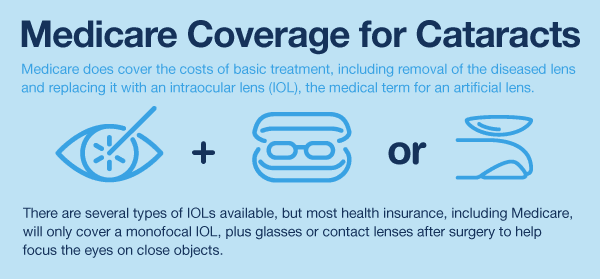 Cataract Surgery Is Considered Medically Necessary
Cataracts are a disease of the lens in the eye, which is the organ behind the pupil that refracts light onto the retina, so the brain can process images of the world around you. There are several diseases that can affect the lens and therefore impact vision. Cataracts are one of the conditions that can lead to blindness over time.
This condition starts when proteins in the lens break down, leading to blurring or clouding of your vision. Damaged proteins will clump together in specific formations leading to loss of sight. You may also experience double vision, yellowing or fading vision, or cloudy spots in your line of sight.
Although many people develop cataracts because of an injury, disease, or congenital defect, most cataracts occur due to age. Everyone's vision changes as they get older, but over the age of 40, cataracts become increasingly likely. After middle age, you may develop cataracts in one or both eyes.
The majority of cataracts that begin in middle age are small and do not affect your vision for many years. Most people do not experience serious problems driving, seeing objects, or performing activities until they are in their 60s.
Since cataracts affect older and elderly adults, it is important to know how insurance, especially Medicare, covers this condition. Although the federal health insurance program does not cover most vision issues, cataract removal is covered.
How Medicare Works With Cataract Surgery
There are a few different parts of Medicare that cover different services.
Part A: This part of Medicare covers inpatient programs like hospital stays and skilled nursing facilities.
Part B: Certain doctors' services, outpatient care, medical supplies, and preventative care are covered by this part.
Part C: This is a newer part of Medicare, and it is actually the Medicare Advantage Program, which allows Medicare recipients to choose an additional private insurance plan to cover other ailments that may not be covered fully by the federal program.
Part D: This aspect of Medicare covers prescription medications.
Most Medicare recipients get most of their conditions covered by Parts A, B, and D. Since Part C was added, Medicare-approved health insurance programs are more easily available to older adults who need additional coverage for their medical conditions or want added levels of care beyond the basic coverage for procedures like cataract surgery.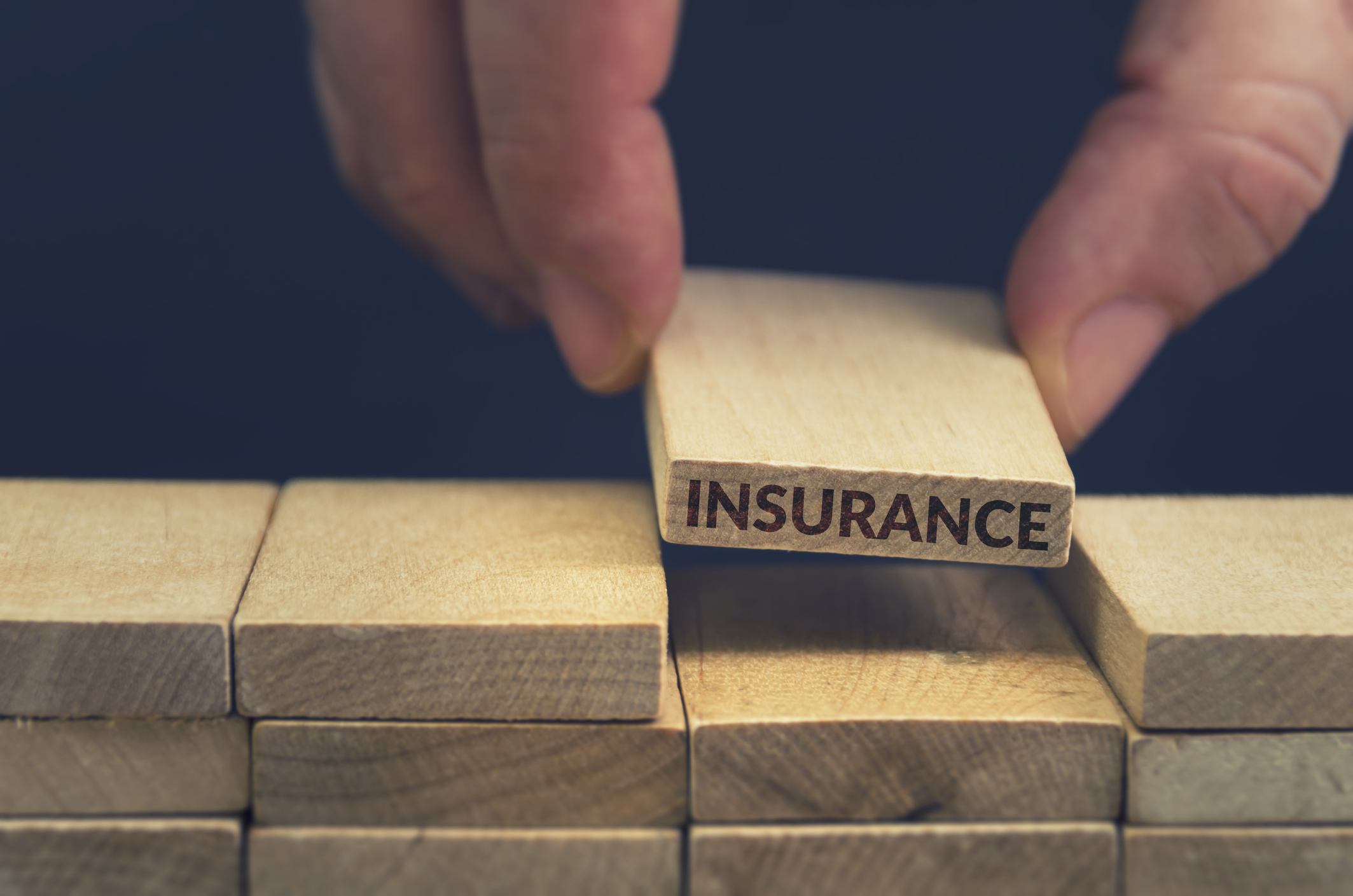 Technological improvements have added enhancements to cataract surgery, but the basic procedure involves:
Local anesthetic to the eye.
Removal of the diseased lens.
Monofocal lens implant.
Prescription eye drops to prevent infection.
Checkups after the procedure to ensure the eye heals properly.
Reading glasses or contact lenses to adjust vision beyond single focus.
The basic cataract removal surgery itself involves a blade called the microkeratome, which makes an incision in the cornea and then in the lens, allowing another device like a small probe or laser to access the lens, soften and break up the diseased parts, and remove them. Then, the artificial lens is inserted through the incisions, which are self-sealing and very rarely require stitches.
There are other, more modern approaches to cataract surgery including bladeless or all-laser surgery, but adding additional new devices like lasers to the procedure can add higher costs, and these costs are not likely to be covered by Medicare. Increasingly, however, laser-assisted cataract surgery is being covered by Medicare and other insurance programs, often giving patients heightened safety and reduced healing time.
The monofocal lens is the basic intraocular lens (IOL) implant. This is a small, clear disk that replaces the biological lens in your eye after it has developed serious cataracts. This lens is considered medically necessary, and the implant is covered by Medicare; however, there are other types of lenses, called premium lenses, which allow for different ranges of vision without corrective wear like glasses. These are not covered by Medicare, as they are not considered medically necessary.
As a patient, you can ask for bladeless cataract surgery and multifocal lenses if you want, but it is important to know that Medicare and your secondary insurance are not as likely to cover these costs. Instead, you will pay for these upgrades out of pocket.

How to Determine What Costs Medicare Will Cover
Although original Medicare covers most of the cost of cataract surgery, it is hard for any insurance company to know exactly what the surgical costs will be in advance. Medicare recommends the following steps on their website to ensure you know what will be covered and what you may have to pay out of pocket:
Ask your eye doctor, surgeon, or hospital about the specific costs of surgery and postoperative care.
Determine if you will need inpatient or outpatient care since they are covered by different Parts. Cataract surgery is typically outpatient care, but there are rare instances when an overnight stay in the hospital may be required.
Check with your other insurance programs, through Part C or otherwise, if they cover any aspects of cataract surgery.
Check your Part A deductible.
Check your Part B deductible because this part covers one pair of glasses or set of contact lenses to help your vision after cataract surgery in addition to other outpatient costs.
Medicare rulings state that patients are generally charged for portions of services that are not covered by the federal healthcare program. In the case of cataract surgery, this most often involves upgrades to the IOL.
In 2005, Medicare allowed beneficiaries to pay additional charges for a presbyopia-correcting intraocular lens (PC-IOL); in 2007, a ruling determined that beneficiaries should pay the cost of an astigmatism-correcting intraocular lens (AC-IOL). Both astigmatism and presbyopia are refractive errors. Astigmatism is a problem with the shape of the lens, leading to difficulty focusing, while presbyopia is an age-related change to the shape of the lens leading to farsightedness. While both of these conditions can lead to vision issues, they are not associated with increased risk of cataracts. Replacing the lens of the eye with an artificial lens, or undergoing surgery like LASIK to correct these errors, is not considered medically necessary under the federal government's guidelines.
In the 2012 press release from the Centers for Medicaid & Medicare Services (CMS), the federal program states that laser-assisted or bladeless cataract surgery would be covered by the program, and other insurance companies may decide as they wish. The main cost of the surgery that is not covered by Medicare is a premium IOL.
It is important to know that Medicare funds are managed at the state level, so the amount of coverage for bladeless cataract surgery could be different in different states. If you have questions about this cost, it is important to speak with your ophthalmologist and eye surgeon before proceeding.
As of 2017, the cost of cataract surgery without any insurance coverage was between $3,600 and $6,000 per eye. This depends greatly on your geographical location, how much testing occurs before you go into surgery, any medical issues you have (like glaucoma or diabetes) that can impact surgery length and hospital stay, and how many upgrades to the procedure you choose. Medicare will cover the basics of the preoperative testing, surgery, implant, and postoperative care, but it will not cover additional issues.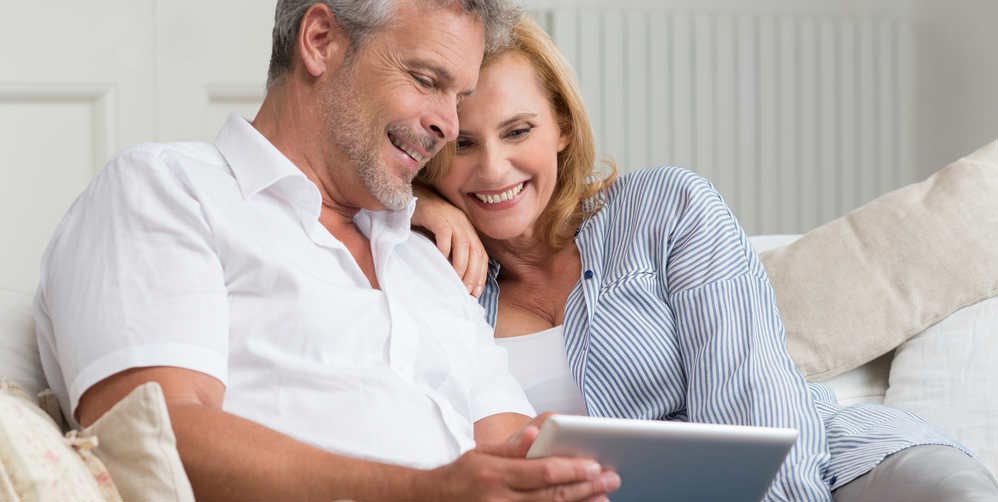 References
What Are Cataracts? (November 9, 2018). American Academy of Ophthalmology (AAO).
Facts About Cataract. (September 2015). National Eye Institute (NEI).
Cataract Surgery. Medicare.gov.
What's Medicare? Medicare.gov.
What Is Medicare Part C? (August 11, 2014). U.S. Department of Health and Human Services (HHS).
Cataract Surgery. (November 9, 2018). American Academy of Ophthalmology (AAO).
Traditional Cataract Surgery vs. Laser-Assisted Cataract Surgery. (August 10, 2017). American Academy of Ophthalmology (AAO).
IOL Implants: Lens Replacement After Cataracts. (May 25, 2018). American Academy of Ophthalmology (AAO).
Laser-Assisted Cataract Surgery and CMS Rulings 05-01 and 1536-R. (November 16, 2012). Center for Medicare & Medicaid Services (CMS).
Refractive Errors Defined. (October 2010). National Eye Institute (NEI).
Cataract Surgery Cost. (August 20, 2018). All About Vision.