NVISION Eye Center

Michael R. Kaplan, M.D.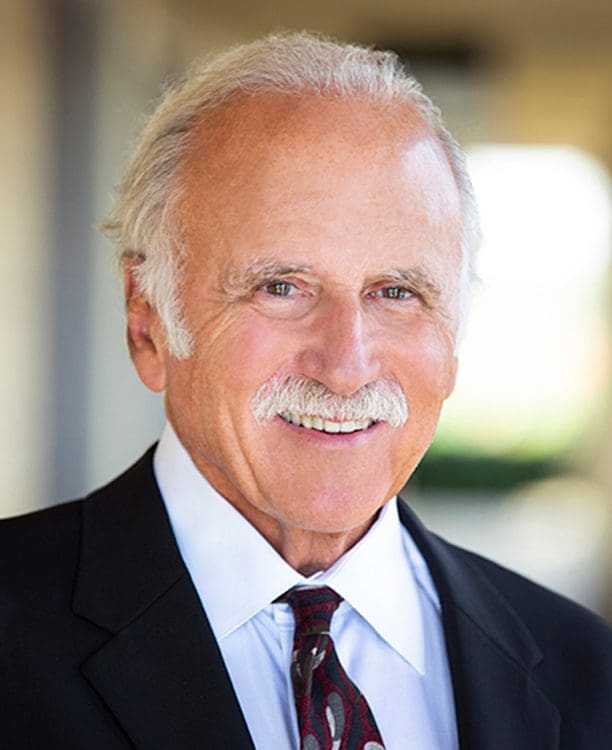 Book An Appointment with Michael R. Kaplan, M.D.

Book an Appointment or Ask a Question
Dr. Michael Kaplan was born in Los Angeles and raised in Burbank in the San Fernando Valley. He graduated from John Burroughs High School in Burbank as class valedictorian, where he also served as school auditor.
He went on to attend Pomona College on scholarship, and played as catcher for their varsity baseball team. At Pomona College, Dr. Kaplan was elected to Phi Beta Kappa, an international honors society. He then attended medical school at the University of California, Los Angeles on a full scholarship, and graduated in 1967. After spending two summers working at Olive View Hospital in the San Fernando Valley, he decided to pursue ophthalmology as a career path. The attending ophthalmologist at the hospital was quite inspiring, and Dr. Kaplan has never regretted his choice of specialty.
At that time, a residency in ophthalmology was the hardest to obtain in all of the medical/ surgical fields. He interned at Cedars Sinai Hospital in Los Angeles, and received residency training at the Washington National Eye Center in Washington, D.C. He chose to attend WNEC over the opportunity to stay at UCLA (Jules Stein Eye Institute) or train at Baylor University, George Washington University, or Georgetown University because of the extensive surgical experience they offered.
After completing his residency, he became a Lieutenant Commander in the U.S. Naval Reserve and served two years at the Beaufort Naval Hospital in South Carolina. There, he provided support for the Marine Corps Training Center at nearby Parris Island. During his second year at the hospital, he became chief of the Eye, Ear, Nose, and Throat Department. Dr. Kaplan became Chief of Ophthalmology at the Long Beach Veteran's Hospital in 1974. At the time, it was one of four teaching hospitals in the UCLA/Jules Stein program.
For the past 25 years it has been part of the UCI program. For the past 33 years, he has assisted residents in their training, often helping them complete their very first cataract surgery. He continues to volunteer at the Long Beach Veterans Hospital each week and holds the position of Assistant Clinical Professor at UCI. In addition, Dr Kaplan is board certified, belongs to the Orange County Medical Association, California Medical Association, American Academy of Ophthalmology, and the Orange County Eye Society. Dr. Kaplan became interested in volunteer surgery in third world countries and made his first trip to Honduras in 1976. Since then, he has volunteered for nearly 20 trips, including to Mexico, Costa Rica, Vietnam, Philippines, Borneo, Mongolia, Nepal, Tibet and most recently Zambia."
B.A. - Cornell University, Ithica, NY

M.D. - University of California, Los Angeles School of Medicine, Los Angeles, CA

American Board of Ophthalmology
Internship - Cedars of Lebanon-Mt. Sinai, Los Angeles, CA

Residency - Eye, Ear, Nose and Throat, Washington Hospital Center, Washington D.C.

Chief, EENT - Rank: Lieutenant Commander, US Naval Hospital, Beaufort, SC
Participating Locations