NVISION Eye Center

Jay Bansal, M.D.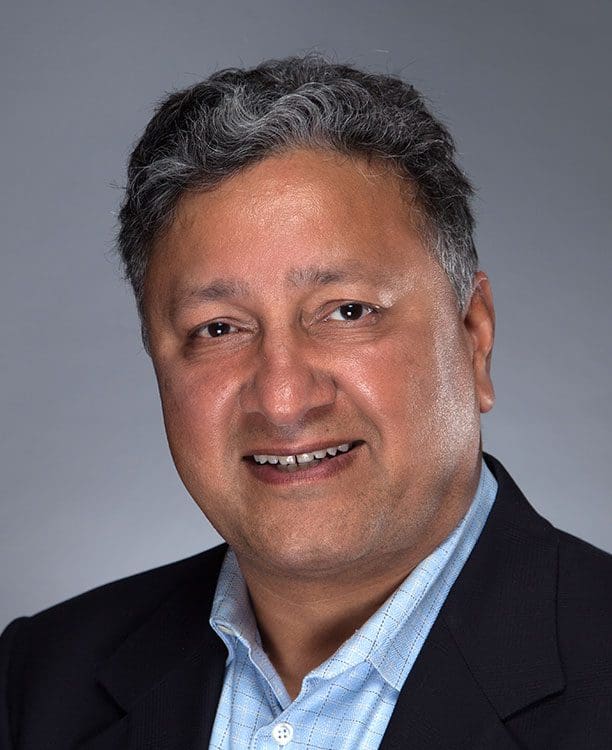 Among those whose lives he has changed are his family members, numerous eye doctors, and many from his team of staff and their families alike. Dr. Bansal lectures frequently on advancements in custom vision correction both in the United States and abroad. He has taught numerous LASIK procedures and mentored many emerging refractive surgeons on advanced microsurgery techniques. Additionally, he has received numerous accolades and honors for his dedication and innovation in the field.
Dr. Bansal 's significant contributions to refractive surgery include a breadth of research projects, publications including medical articles, abstracts, and book chapters, development of a surgical nomogram that is used by prominent surgeons across the world, and invention of surgical instruments which revolutionized the safety and accuracy of LASIK procedures. He is committed to providing and pairing the best technology with exceptional care to patients seeking refractive surgery every step of the way to make the process comfortable and, above all, successful.
Dr. Bansal is a board certified ophthalmologist and is fellowship-trained in cornea and refractive surgery, and was among one of the first surgeons in California to have performed the LASIK vision correction procedure. He is certified as a surgical & clinical trainer to other surgeons. Dr. Bansal is among one of the few refractive surgeons in the nation to be recognized as a VISX Star Surgeon and one of "America's Top Ophthalmologists" by Consumers' Research Council. He is an internationally recognized refractive surgeon and lectures frequently on custom refractive correction.
Dr. Bansal has devoted his career to the research, teaching, and practice of advanced vision correction and microsurgery techniques. This explains his unparalleled commitment to always be among the first surgeons to acquire and treat his patients with the most cutting edge technology.
Surgeon Credentials
1967 Medical degree, University of Pretoria, Pretoria, South Africa

1976 South African Medical and Dental Council, Specialist in Ophthalmology

1994 American Board of Ophthalmology

Fellow, Cornea and Refractive Surgery: Hermann Eye Center, University of Texas Medical Center

Chief Resident, University of Nebraska Medical Center

Intern, Los Angeles County Hospital, University of Southern California Medical Center

Medical School, University of Nebraska School of Medicine
Hospital Positions & Certifications

Assoc. Clinical Professor of Ophthalmology, University of Nebraska Medical Center

VISX University Faculty Member

Certified Surgeon Trainer for VISX Excimer Laser System

Certified Surgeon Trainer for IntraLase Femtosecond Laser

Professional Organizations

American Academy of Ophthalmology

American Society of Cataract and Refractive Surgery

International Society of Refractive Surgery

California Medical Association

Ophthalmic Society of the Redwood Empire