NVISION Eye Center

Anya Trumler-Sebring, M.D. - Eye Doctor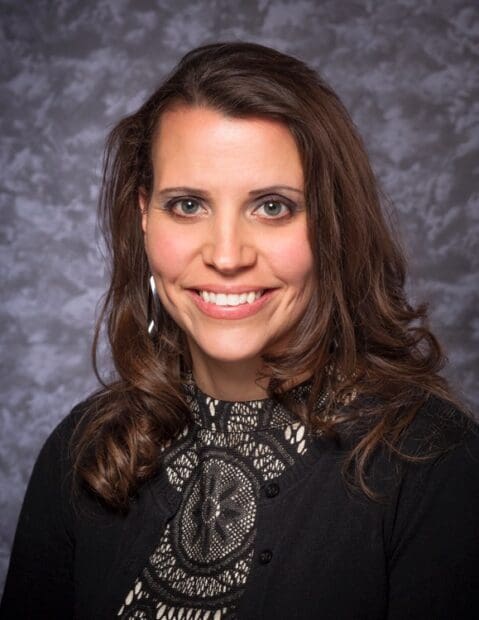 Book An Appointment with Anya Trumler-Sebring, M.D. - Eye Doctor

Book an Appointment or Ask a Question
Dr. Trumler-Sebring is a Ventura-based ophthalmologist, experienced in a wide range of pediatric and adult ocular diseases. Dr. Trumler-Sebring was awarded her Doctorate of Medicine from the University of Nebraska Medical Center, where she subsequently completed an Internship in Internal Medicine and a Residency in Ophthalmology. She then completed a Fellowship in Pediatric Ophthalmology and Adult Strabismus at the University of California San Diego, followed by a second Fellowship in Pediatric Glaucoma and Anterior Segment at the Wills Eye Hospital in Philadelphia, PA.
Prior to joining Miramar Eye Specialists, she spent 5 years practicing Pediatric Ophthalmology and Adult Strabismus, and taught both residents and fellows, as an Assistant Professor of Ophthalmology at the Johns Hopkins Wilmer Eye Institute in Baltimore, MD.
Dr. Trumler-Sebring has authored and co-authored numerous textbook chapters and research articles regarding pediatric cataracts, glaucoma and strabismus.
Dr. Trumler-Sebring has years of world-class experience, making her one of the best eye doctors in Ventura. Her specialty includes the diagnosis and treatment of pediatric and adult strabismus, pediatric cataracts, pediatric glaucoma and children with ocular disease. She also practices comprehensive pediatric and adolescent eye care. She is a Board Certified Ophthalmologist and is a member of the American Academy of Ophthalmology as well as the American Academy of Pediatric Ophthalmology and Strabismus.
Surgeon Credentials
M.D. - University of Nebraska Medical School, Omaha, NE

American Board of Ophthalmology

Nebraska Medical Center Silver U Award

Nebraska Advocacy Ambassador

Nebraska Eye Physicians and Surgeons Board Member

Gifford-Truhlsen Outstanding Research

AAO Advocacy Ambassador
Residency, Internal Medicine - University of Nebraska School of Medicine, Omaha, NE

Residency, Ophthalmology - University of Nebraska School of Medicine, Omaha, NE

Fellowship, Pediatric Ophthalmology and Adult Strabismus - University of California San Diego, La Jolla, CA

Fellowship, Pediatric Glaucoma and Anterior Segment - Wills Eye Institute, Philadelphia, PA

Professional Affiliations

American Academy of Ophthalmology

American Academy of Pediatric Ophthalmology and Strabismus

Maryland Academy of Eye Physicians and Surgeons