Table of Contents
Zenni Optical is a strictly online retailer that sells prescription and non-prescription eyeglasses, sunglasses, sports glasses, and goggles. (Learn More) The company offers low prices and a lot of options for customers in 2020. (Learn More)
Zenni Optical gets mostly favorable reviews for price and value. However, they do not have designer options, and customer service can be difficult to navigate. (Learn More) The company ranks well as an eyeglass provider and online retailer, but they don't have many of the frills that other providers offer. (Learn More)
If you are looking for budget eyewear, Zenni Optical is a great choice. But if you want more well-known brands with a more reliable customer service department, consider another source. (Learn More)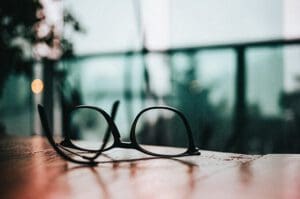 Zenni Optical
Based out of San Francisco, Zenni Optical is committed to providing affordable prescription and non-prescription eyewear selections to their customers. Zenni Optical is strictly online only, meaning they don't have a storefront or brick-and-mortar business model. All of their content and offerings are online.
The company keeps its costs low by cutting out the middleman. Their products are manufactured in China and shipped directly from there.
Zenni Optical is one of the top names in online eyeglass retailers in 2020, ranked in the top 10 for eyeglass sites. Based on reviews, customers are generally satisfied with the provider.
Zenni Optical Offerings
Offering a wide range of products at low price points, the company aims to carry something for everyone. With frames starting as low as $6.95, Zenni Optical has some of the lowest prices for eyewear on the market.
Zenni Optical offers:
Prescription eyeglasses in various options, including single lens, bifocal, and progressive.
Protective glasses.
Sports goggles and glasses.
Prescription sunglasses.
Non-prescription sunglasses.
The company has frames and lens choices in many styles, shapes, colors, materials, and sizes — all at a low base cost. UV protection and scratch-proof lenses are included in the initial cost.
Certain things, such as blue-light filtration for people who look at screens most of the day, are going to cost extra. Extras can add up quickly, but the end result is still usually a much lower cost than with other providers.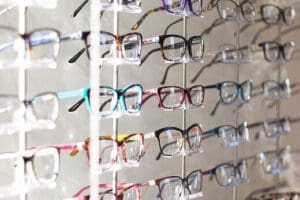 Pros & Cons of Zenni Optical
Zenni Optical is one of the most affordable choices when it comes to eyeglasses, but with an online retailer, it is hard to know what you are getting since you can't try the glasses on or see them in person first.
Some of the pros of Zenni Optical include:
Value and price.
A wide range of choices.
Lots of options for extras and add-ons.
Stylish looks.
Quality products.
Glasses that are individually crafted and manufactured for you specifically.
Cons to Zenni Optical are:
The website can be a bit difficult to navigate.
So many choices that it can be overwhelming.
Somewhat inconvenient customer service and return policies.
Potentially lengthy shipping times.
No designer options available.
Inability to try glasses before you buy them.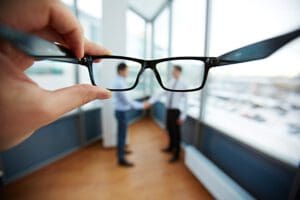 Zenni Optical vs. Other Online Providers
The best eyewear store for you really depends on your priorities. If you need to try things on and feel them physically, an online option isn't ideal. You will need to obtain a prescription from your eye care provider for lenses before ordering prescription lenses as well.
It can be hard to order things online without seeing them first, so it's important to assess a store's return policy before purchasing. Zenni Optical has a 30-day return policy, but the return process can be somewhat difficult.
Some other online retailers offer 30-day risk-free trial periods and money-back guarantees on their products. Glasses USA, for example, offers free shipping and returns, and a policy that provides a 100 percent money-back guarantee. This protects your online purchase and gives you the chance to change your mind.
Zenni Optical, like many other online providers, does have a 3D virtual try on tool that you can use to find the best fit and style before you buy. Warby Parker, another online provider, takes things a step further by offering an at-home try-on option as well as free shipping and returns.
One of the biggest draws of Zenni Optical is the price. While their website and the overall customer experience may not have as many bells and whistles as some other retailers, Zenni Optical can save you hundreds of dollars on your prescription eyewear needs. For example, Zenni Optical glasses can start as low as $6.95, while Warby Parker prescription glasses start at $95. Cost is the biggest benefit of Zenni Optical.
Zenni Optical: Yes or No?
This company is one of the most affordable online eyeglass retailers in 2020. If you are able to navigate their website and don't get overwhelmed by the sheer volume of options, they can offer you great value.
Since they don't feature the ability to try eyeglasses on before you commit to buying them and their return policy can be somewhat hard to navigate, there is some risk with ordering from them. Many customers feel the price savings is worth the risk.
Some customers have complained that customer service for Zenni Optical is less than ideal. Other reviews say it's difficult to find information on how to contact the company via their website.
On the whole, if you are not looking for designer or brand-name frames and are hoping to save money on your eyeglasses, Zenni Optical can offer you a substantial discount over other retailers. Based on the price point alone, it's worth looking into Zenni Optical.
References
About Zenni Optical. (2020). Zenni Optical.
Zenni. (2020). Zenni Optical.
Our Story. (2020). Glasses USA.
Virtual Try On. (2020). Zenni Optical.
Warby Parker. Warby Parker.
Zenni Optical Marks 15th Anniversary by Selling 20 Millionth Pair of Glasses. (April 2018). Business Wire.