Table of Contents
Target is one of the top 10 retailers in the United States, with a large presence and many products and services. Target Optical is both a brick-and-mortar and online retailer for prescription eyewear. (Learn More)
Target Optical is located inside many Target retail stores. They have an optometrist on site to provide eye exams, so customers can get exams and prescription eyewear in one trip. (Learn More)
Target Optical also has an online presence, where customers can shop for prescription eyewear if they already have a prescription.
The company offers convenient services and products at a price point that is average for the market. (Learn More) Some other online retailers offer lower costs, more selection, and additional features, but Target Optical has a range of products to choose from. They accept vision insurance, and they are still competitively priced. (Learn More)
Target Optical is a solid choice for prescription eyewear, falling somewhere in the middle of the market when it comes to price and selection. (Learn More)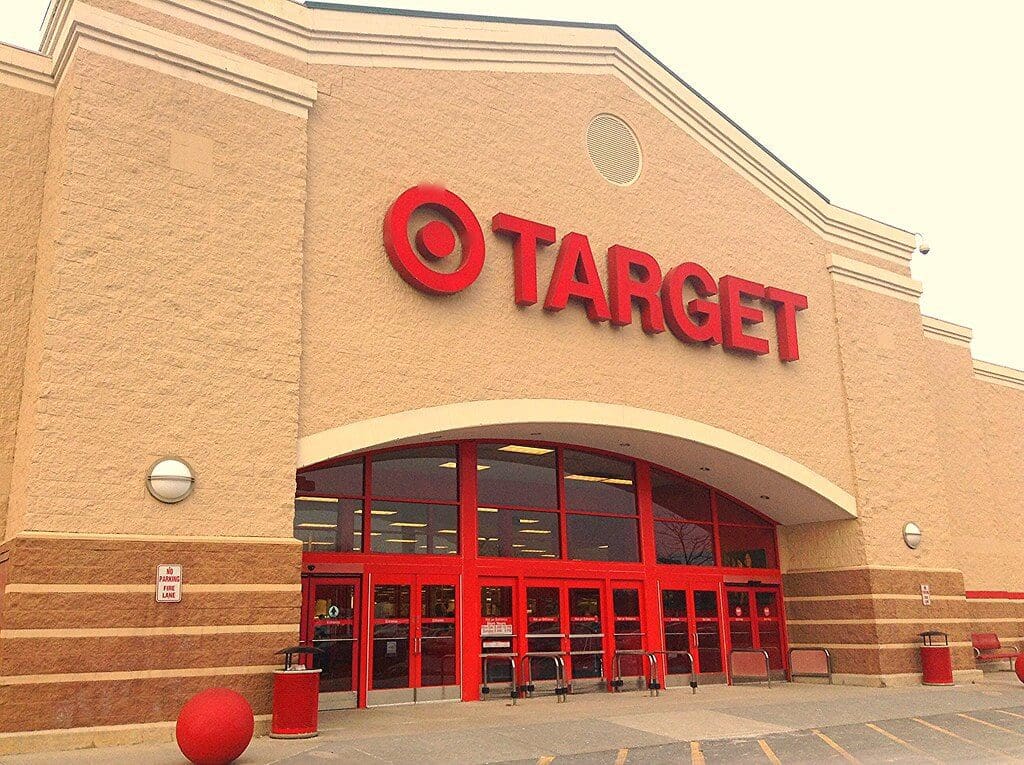 Target Optical
Target is a big name in the retail world, with a history of over 100 years of serving customers. Target Optical opened in 1995, with on-site optometrists offering in-person services like eye exams as well as prescription eyewear sales.
Target Optical is owned by the Italian company Luxottica, a leader in the prescription eyewear market. Target Optical branches are conveniently located inside Target stores all over the country.
In 2010, Target Optical expanded into the online world, offering customers the ability to select and purchase prescription eyewear from the comfort of their own home.
Overall, Target Optical is a top-rated retailer, garnering solid customer reviews. Target is a well-known brand that people respect and trust.
Features & Offerings Provided by Target Optical
Target Optical offers a selection of more than 500 frames to choose from, 400 of which are popular brand names and 100 of which are Target brand. With big names like Ray-Ban, Ralph, Oakley, Vogue, and Coach, Target Optical carries a wide selection of prescription glasses and sunglasses in various styles, shapes, and fits.
Target Optical offers:
Single vision prescription lenses.
Progressive lenses.
Specialty lenses.
Prescription sunglasses.
90-day scratch protection for free.
Target Optical frames start at $99, and the company regularly features special offers. They accept insurance, but sometimes, taking advantage of offers and discounts results in a cheaper price than using insurance. Target Optical strives to help customers get the best deal, even if it's not through vision insurance. The Priced Right Daily benefit ensures that customers will get the lowest price possible from Target Optical.
The company offers free shipping and a 90-day return policy. If you decide you don't like your purchase within three months, you can return it with no questions asked. You can return either online or at one of the many Target Optical locations.
Pros & Cons of Target Optical
Target Optical offers choice and convenience, with both an online and physical storefront presence. The company works with most vision insurance providers, and they frequently have specials and deals running to offer additional discounts on prescription eyewear.
Target Optical is not the cheapest retailer on the market. Pricing can be a bit confusing since frames and lenses are calculated separately. Be sure to pay attention to your costs at the end so you know exactly what you are paying for.
There are many choices and brand names offered through Target Online, but there are some limitations. For example, you can buy progressive lenses online, but if you need bifocals, you have to get them in person.
Target Optical has the backing of the major retailer and therefore a highly accessible customer service department. That being said, one of the main complaints in reviews about Target Optical is the quality of customer service when products were not as expected.
Target Optical vs. Other Retailers
While Target Optical online does not offer a "try before you buy" kind of feature like Warby Parker, they do have a 90-day satisfaction guarantee. This is one of the longest return policies of any online prescription eyewear retailer.
There are also options when it comes to returning your glasses. You can send them in or go to any of the Target Optical stores to complete the return.
When buying frames, you can choose to go and see your options in person before ordering online. Offering both an in-person and online retail experience sets Target Optical apart from many of their competitors.
Target Optical's costs are not the lowest on the market. Others like Zenni Optical offer frame prices as low as $6. However, Target Optical is also not the highest priced. Their pricing falls somewhere in the middle when it comes to prescription eyewear.
Overall, Target is a big-name brand with many positive features and services. It remains competitive in the prescription eyewear market.
The Consensus on Target Optical
Target Optical doesn't have a massive selection and their costs are average, but there are a lot of perks to using this company for your prescription eyewear needs. There are choices — in person and online — for both brand-name and Target-brand frames and lenses. The company boasts a generous return policy.
With the ability to use their storefronts and their websites, you have flexibility when it comes to Target Optical. If you are looking for convenience, they are a good choice for prescription eyewear. They also work with most vision insurance companies to help you get decent prices.
References
Target Optical. (2020). Target Brands, Inc.
All About Us. (2020). Target Brands, Inc.
Priced Right Daily. (2020). Target Brands, Inc.
Warby Parker. Warby Parker.
Zenni. (2020). Zenni Optical.