Table of Contents
As the largest online retailer of prescription eyewear, Glasses USA has been satisfying customers for over a decade. (Learn More) Glasses USA offers a range of both designer and generic (in-house) frames to choose from, with many options for lenses. They also offer contact lenses. (Learn More)
Glasses USA has a comprehensive and easy-to-use website, a virtual try-on option, and a money-back guarantee. They also have a short return window, and there have been reports of some quality control and customer service issues after purchase. (Learn More) Ultimately, Glasses USA offers competitive pricing on prescription eyewear without some of the quality control and customer service features that other online retailers boast. (Learn More)
Overall, Glasses USA is highly rated. Customers are satisfied with the pricing, the website's ease of use, and the selection of products. Reviews rank it as one of the top five online retailers of prescription eyewear in 2020. (Learn More)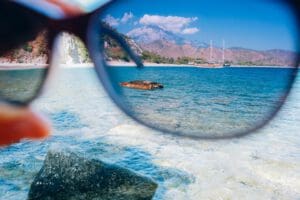 Glasses USA
Founded over a decade ago, Glasses USA quickly became one of the biggest retail names in online prescription eyewear. The company has a high customer rating and offers deep discounts on designer frames by bypassing intermediary distributors.
Glasses USA also has several house brands that are crafted in their own studio, providing customers with some unique and budget-friendly products.
What Glasses USA Offers
Offering prescription eyeglasses, contact lenses, prescription sunglasses, kids' glasses, and sports glasses, Glasses USA has more than 60 designer brands to choose from as well as many house brand options.
The company can offer up to 70 percent savings over traditional retailers. They almost always have a promotion or sale you can take advantage of, to further increase your discount. With clearance options starting as low as $19.99, you can save a lot of money on designer and house brand glasses from Glasses USA in 2020.
Some of the features provided by Glasses USA include:
Over 1,000 styles of frames to choose from.
Prescription eyeglass lenses in single vision and multifocal options. Anti-reflective coatings and digital protection are available as extra add-ons.
A 100 percent money-back, no-questions-asked guarantee, with a 14-day return window.
An easy-to-use comprehensive website with a lot of innovative features.
A virtual mirror option that allows you to upload a picture of yourself or use the webcam on your computer to "fit" eyeglasses to your face before purchasing.
A phone app for both iPhone and Android that you can use to scan the prescription on your existing lenses to find a match on the Glasses USA site.
Customer service that is available 24/7.
The ability to buy your product now and pay later in three manageable installments.
A 365-day warranty on purchases.
Free shipping and returns.
Pros & Cons of Glasses USA
Glasses USA is a budget-friendly online option that can save you money over traditional retailers on prescription eyewear. With a customer-friendly website that is easy to navigate and a large selection of products, Glasses USA offers good value coupled with many quality choices.
Though they are primarily an eyeglasses retailer, Glasses USA does have a selection of discounted contact lenses. The selection of contacts is much more limited, however.
Glasses USA always has incentives, vouchers, discount codes, and coupons available. Pricing is straightforward and competitive. You will have to pay extra for add-ons, but it is easy to understand your options.
The company does not work easily with vision insurance, but you can often pay out of pocket and receive reimbursement from your insurance company later.
Some of the drawbacks to Glasses USA include the inability to try the glasses on before you buy them and the short return window. Some customers have reported quality control issues and trouble communicating with customer service within the two-week time span. Glasses USA does offer a money-back guarantee with no questions asked, but a short return window can make it difficult to utilize this feature if you have a problem.
Despite some complaints, most customers are satisfied with their purchases and their overall experience with Glasses USA.
Glasses USA Compared to Other Online Retailers
Glasses USA is competitive in pricing and options compared to other online retailers. While they don't offer prescription frames for under $10 like Zenni Optical does, they do have designer and house brands offered at deep discounts.
The Glasses USA Virtual Mirror is a great tool to "see" what glasses might look like on your face, but it is not a direct substitute for trying glasses on before buying. Other retailers, such as Warby Parker, offer the opportunity to try glasses on at home with the ability to send them back at no charge if they don't work.
Glasses USA has an extensive website that is easy to use, along with several handy virtual tools. The Prescription Scanner option is unique to this retailer and can save you time.
In general, Glasses USA is considered one of the top online retailers, with many options to offer customers in a competitive market.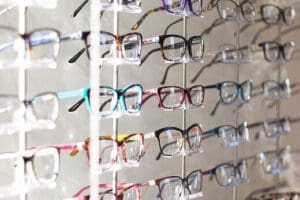 Is Glasses USA for Me?
If you are looking for designer, or name-brand, frames, Glasses USA can offer you a much lower price than an in-person retailer in most cases. Their user-friendly website can help you find and choose your prescription eyewear with ease, and their multitude of special offers can provide you with substantial discounts in 2020.
Glasses USA is often considered an out-of-network provider for your vision insurance. If you are looking to use this coverage to cover your costs, it can potentially cost you more out of pocket. Check with your provider to confirm coverage beforehand, as you may spend more than you would with an in-network provider.
The bottom line is that Glasses USA is a good choice for designer and house-brand frames. They offer competitive prices with free returns, a one-year warranty, and a money-back guarantee. They garner plenty of positive customer reviews, so they are worth using.
References
Our Story. (2020). Glasses USA.
Glasses USA. (2020). Glasses USA.
Virtual Mirror. (2020). Glasses USA.
Scan. (2020). Glasses USA.
Zenni. (2020). Zenni Optical.
Warby Parker. Warby Parker.