Table of Contents
Costco Wholesale offers impressive discounts to its members, making food, clothing, and electronics more affordable. The company also offers basic health services, like pharmacy services, hearing tests, and eye exams from optometrists. (Learn More)
Costco Optical provides eye exams at a low price, and you do not need to be a member to get an eye exam. However, you do need a Costco membership to purchase glasses or contact lenses from them. (Learn More)
Other big-box stores like Walmart also offer similar services, like basic eye exams and inexpensive glasses. You could find cheaper glasses through online retailers, and independent or boutique glasses retailers offer strong customer service. Where you go depends a lot on what you need and what is close to you. (Learn More)
Most consumers who get eye exams and glasses with Costco Optical report a high level of satisfaction. They are a solid option for your basic eye health needs. (Learn More)
What Is Costco Optical?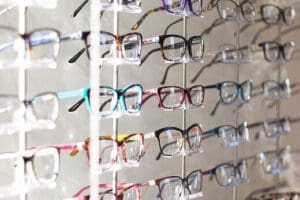 Costco Wholesale is a membership warehouse club. They offer significant discounts on bulk purchases of items to people who have a Costco card, for which they pay annual membership dues.
There are hundreds of locations worldwide for this retailer. Stores sell almost anything you need — from food and clothing to electronics and alcohol.
Many Costco stores also offer health services, most often pharmacies, hearing screenings, and optical exams.
Costco Optical offers the company's famous discounts on reading glasses, sunglasses, and a wide range of prescription lenses, including transition and progressive lenses. If you prefer contact lenses, you can get these through Costco at a good price. You can also get an annual eye exam.
The Benefits of Eye Exams & Glasses With Costco Optical
The optometrists working through Costco Optical typically rent space in the building, but in some instances, they are direct employees. Regardless of their employment status, they offer basic, thorough eye exams so you can keep your prescription updated. People who have simple refractive issues, like nearsightedness, farsightedness, or astigmatism, can pay less for eye exams, glasses, and contacts by using Costco Optical's service.
There are many benefits to using Costco Optical.
They take several vision insurance providers, so you can get covered annual exams, glasses, and contacts.
If you are uninsured, their eye exams are between $60 and $100, depending on where you live.
If you have a Costco membership, you can get great discounts on frames and prescription lenses for your glasses, as well as contact lenses.
On average, you spend $184 for glasses at Costco, which is hundreds less than at other retailers.
You do not have to be a Costco member to get an inexpensive eye exam.
There are some downsides to using Costco Optical.
They do not treat more serious eye diseases like glaucoma or cataracts.
You will likely pay more for frames than you would through some online retailers.
You do not get the same level of personal fitting attention as you would at larger or independent boutique glasses retailers.
You must be a member to purchase glasses or contacts through Costco.
Ultimately, if you live closer to Costco and there is a Costco Optical in the store, you can get eye exams for a low price or use your insurance coverage there.
If you are a Costco member, you can purchase glasses and contact lenses through this retailer. Your vision insurance may cover a pair of glasses or contact lenses, but thanks to price discounts, many people can afford both through this wholesaler.
Costco Optical's Competition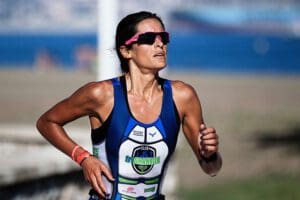 You may not have a Costco in your area, or you may have several options for eye exams and glasses purchases. Here are some of Costco Optical's top competitors:
Walmart and Sam's Club: Like Costco, these large retailers sell almost anything you need. They provide basic medical services at many locations, including eye exams. They also sell glasses and contact lenses. Walmart does not require a membership, but Sam's Club does, operating on a similar model as Costco.

Basic, plastic progressive lenses can be purchased starting at $79, and single-vision lenses can start at $29. Costco typically charges more, around $130 for HD progressive lenses. Many consumers state that Costco has better quality frames and better services, including adjusting your frames to your face in person.

Online retailers: If you want a wide selection of stylish frames, online sellers like Zenni Optical and Warby Parker are your best bet. They also provide inexpensive glasses through regular sales or discounts as specific styles go out of fashion.

The price starts to rise as you add your prescription lenses and lens treatment options, like blue light filters or anti-glare coating. Ultimately, you can get a pair of prescription glasses for a similar price to Costco — between $80 and $120, depending on what you need.

This low price point can allow you to afford more than one pair of glasses. Be aware that you do not usually have in-person fittings, and some retailers have return policies that do not offer a refund, just store credit.

Online glasses retailers cannot offer eye exams. Costco Optical offers one-stop shopping for both your standard eye exam and the glasses or contacts you need.

Boutique or independent glasses retailers: Those who want the in-person service of a traditional eyeglass retailer often have several options locally, but these are notoriously expensive. Stores selling frames typically start at $200, and adding special coatings to your prescription lenses quickly adds more money to the total cost.

You do usually get excellent service throughout the entire process at these retailers. Vision insurance should cover much of this cost if it is your one new pair of glasses for the year.

For many people, it is not about price but about location. You may not live near an independent glasses retailer, but there could be a Costco close to you. This makes the choice much easier.
Big-Box Retailers Like Costco Help You Get Basic Vision Management
People who get eye exams and glasses at Costco Optical report high levels of satisfaction with the service and price. Costco tops the list at review sites all the time, so if this retailer is near you, and you prefer in-person help for glasses shopping, it can be a great option after you get a membership.
If you just need an eye exam and do not have insurance coverage, Costco Optical may be able to give you the best price on a thorough, basic exam and keep your prescription updated. If you already visit Costco for other needs, it can make sense to take advantage of this service.
Again, be aware that this is not a comprehensive eye exam that can diagnose cataracts, glaucoma, and other eye diseases. It's a good idea to see an ophthalmologist to ensure your eyes are fully healthy.
References
About. Costco.
Costco Optical. Costco.
How to Shop at Costco Without a Membership. (March 2017). Business Insider.
Eyeglass Store Buying Guide. (April 2018). Consumer Reports.
How to Avoid Being Gouged When Buying Eyeglasses. (December 2016). Consumer Reports.