Our NVISION community would like to extend a great thank you to all of our patients who have accommodated changes in appointment scheduling during the COVID-19 pandemic. Thank you for your patience!
As we return to regular LASIK scheduling, we would also like to announce a special promotion to say thank you to all those first responders who have been amazing during this pandemic. Without you, our society would not have been able to weather this storm. For all those first responders, we are now offering $1100 off any LASIK procedure now through June 30th, 2021. Beyond first responders, all others will also be eligible for up to $1000 off.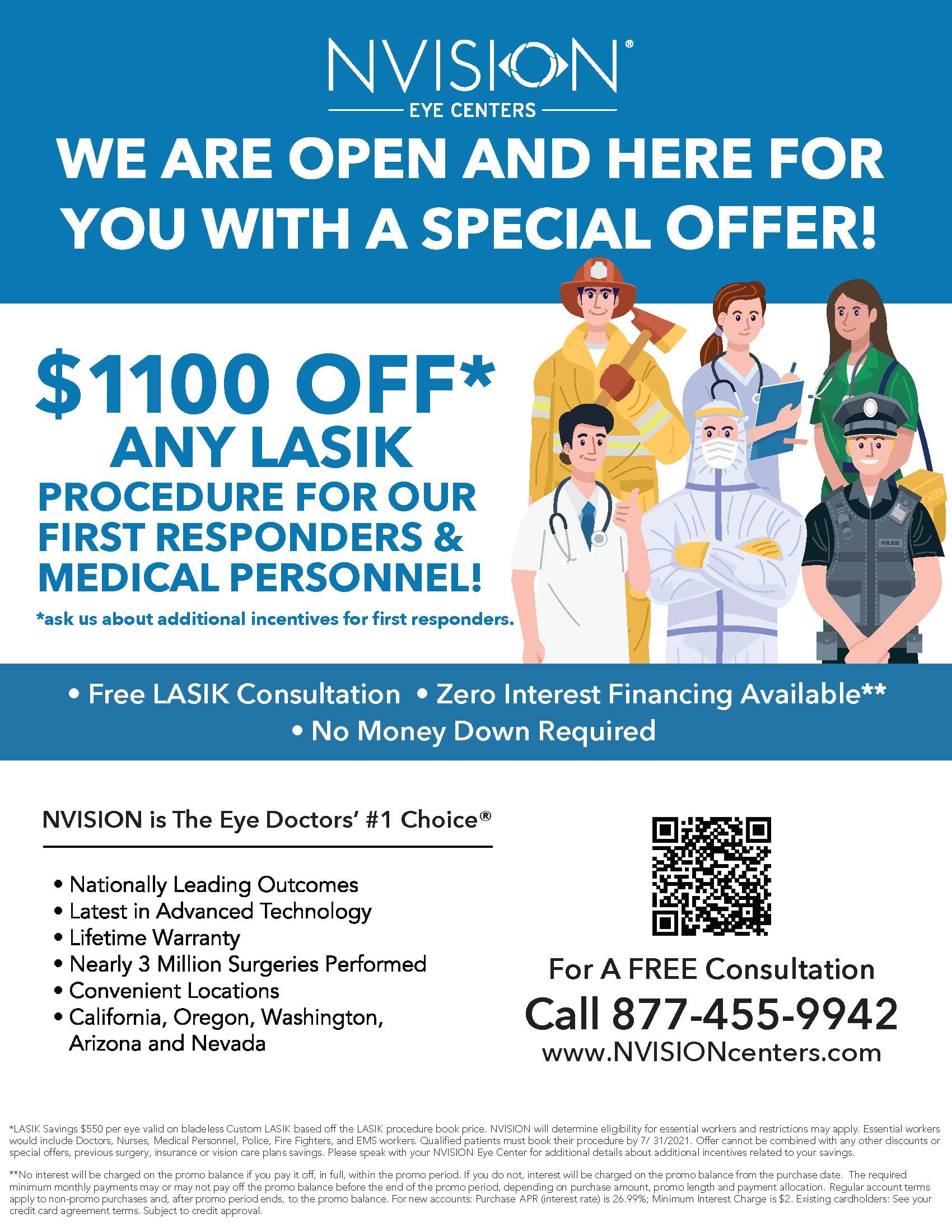 Patient safety remains our top priority. We have implemented strict safety protocols at every facility and are now offering tele-consultations. These tele-consultations are a way for you to take your first step in your LASIK evaluation at home. It provides a chance for you to ask questions and helps us to verify that you are a LASIK candidate.
Reach out to us with any questions or to schedule a consultation at 1-866-257-2851.
Thanks to all of you for your patience and we hope to see you soon!