Posted on February 16, 2020
Table of Contents
Would you prefer apples or oranges? When it's time for a breakfast beverage, do you choose coffee or tea? Some choices we make are benign and based on our personal preferences. But others concern our health, and they're best made with the help of a doctor.
When you're considering refractive surgery, you'll get the option to choose between photorefractive keratectomy (PRK) or laser-assisted in situ keratomileusis (LASIK).
Actually, your doctor will help you decide. And the one that's right for you will depend on a combination of eye health and lifestyle factors.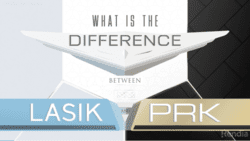 What Happens During Surgery?
Both PRK and LASIK change the way light moves through your eye. The shape of your cornea is altered, so images come into focus on the most sensitive cells in the retina. Blurring and distortion fade when your retina has access to every bit of critical information coming into the eyes.
During PRK:
Your eye is numbed.
Your doctor uses a small instrument to wipe away your top layer of corneal cells.
A laser reshapes the eye and brushes away irregularities.
During LASIK:
Your eye is numbed.
Your doctor cuts a layer or two of cells and pushes them aside.
A laser reshapes your eye.
The cut cells are replaced.
How Are They Similar?
PRK and LASIK are very different surgeries that require specialized equipment and a skilled practitioner. But they do share several similarities.
Both LASIK and PRK:
Correct common vision problems. Both surgeries can be used to correct nearsightedness, farsightedness, and astigmatism.
Have a similar fee. They cost about the same, analysts say. You can expect to pay up to $5,000 for both eyes.
Can help you see clearly. Visual acuity scores don't shift when researchers compare the procedures. Both can help people with vision problems to see clearly and not wear glasses or contact lenses all the time.
Even though these two procedures share attributes, they are right for some people and wrong for others.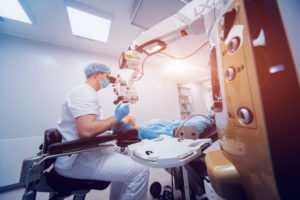 Why Choose LASIK?
Doctors say most of their patients request LASIK when they want to amend their vision. This is a well-known procedure that has the ability to restore vision with very little sacrifice.
Most people who have LASIK experience little, if any, discomfort. Your eyes might feel gritty or dry, and you might need eye drops for a few weeks as you heal. But you're likely to describe your discomfort as mild, even in the few days after surgery. That's not true of PRK.
Reporters document their experience, and they agree that LASIK isn't terribly uncomfortable. They say they felt anxious to get back into normal activities within a few days.
Reporters discussing PRK had a different experience. They discuss feeling pain for an extended period of time.
Why Choose PRK?
LASIK might be considered a superior surgical choice, as it tends to produce good results with little discomfort. But not all patients are eligible for this surgery, and some don't have a lifestyle that's right for this procedure.
During LASIK, doctors replace the tissue they cut. But it's not stitched into place. If you're hit hard enough or you jolt your body quickly enough, you can push that flap away. That's a medical emergency that could require surgery.
Experts say PRK is best for people at risk for flap displacement. You could fall into this group if you:
Play high-impact sports, such as football or basketball.
Skydive.
Are in the military.
Trim trees or otherwise participate in active gardening activities.
You might also choose PRK if you have thin corneas. Your surgeon removes less tissue with PRK, and the epithelium that's scraped away does come back. You might not be eligible for LASIK with thin corneas, but your doctor might think PRK would work just fine.
Which Is Right for You?
Your doctor can help you make a smart decision about which surgery is best for your eyes, given your health and your lifestyle. It's not a decision you can make on your own, as you don't have all the information you need without a thorough eye exam. But your doctor can help.
References
What's the Difference Between PRK and LASIK? Healthline.
Types of Laser Eye Surgery: Cost and Risks of PRK vs. LASIK vs. LASEK. Money Crashers.
LASIK or PRK: Know Which One Suits Your Patient. Collaborative Eye.
When Is PRK a Better Choice Than LASIK? (January 2014). Practice Update.
17 Helpful Tips for Anyone Getting LASIK or PRK Eye Surgery. (April 2018). BuzzFeed.
What Is Photorefractive Keratectomy (PRK)? (September 2017). American Academy of Ophthalmology.