Is LASIK Expensive?
Posted on November 18, 2019
Table of Contents
You want to see clearly without the constant use of glasses and contacts. But as you sit at the kitchen table and crunch the numbers, you wonder if you can afford LASIK surgery.
It's true that LASIK surgery can — and often does — come with a significant price tag. But when you total up costs associated with glasses and contacts, you might find that you'll save money in the long run.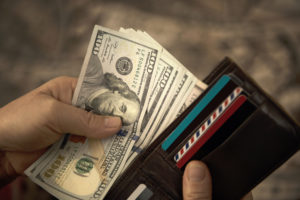 How Much Does LASIK Cost?
LASIK is a surgical procedure. Doctors use specialized (and expensive) equipment to measure your eye and make precise cuts to reshape the surface. You need anesthesia before the cutting starts, and you need drops to help your eyes heal. All of that comes for a price.
Expect to pay about $2,200 per eye for LASIK. And that's for baseline surgery. If you're hoping to use an advanced form of the procedure — where doctors use only lasers instead of cutting your eye — experts say you should expect to pay more.
You might also see a higher cost based on:
Your doctor's expertise. Doctors with exceptional reputations are in high demand. They often charge more.
Your location. LASIK prices vary from one state to another. If you live in a spot with little LASIK surgeon competition, your rate might be higher.
Your aftercare. If you need a touchup surgery, and it's not covered by the original fee you paid, you'll see another bill.
Some clinics offer discounts that can bring down your total price. If you opt to pay in cash, for example, or you sign up during a slow time of year, you might see a reduction.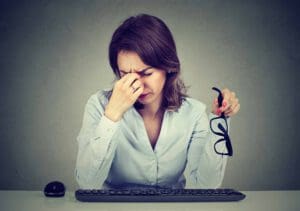 How Much Do Glasses and Contacts Cost?
It's rare to walk out of an optician's office with a bill for $2,200. But your glasses and contacts can cost you more than you might think.
It's not unusual, experts say, for glasses frames to cost $500 or more. Your lens cost is tacked on, and the price can rise due to:
Your prescription. If you're very nearsighted, your doctor might opt to compress your lenses. That makes them lighter and easier to wear.
Lens coatings. Your clinic might spray materials on the outside of your lens to protect you from the sun or keep hard objects from causing scratches.
Bifocals. If you need additional customization to help you read, that could cost more.
An eyeglass prescription lasts for two years. Every time your eyes change, you'll need a new set of glasses. If your bill comes to $800 or more each time, that can really add up.
Contact lenses are more expensive. A box of soft contact lenses, for example, can cost about $26, experts say. You'll need a box for each eye, and they'll last you for six months. In addition to your contacts, you'll need:
A case. You'll use this to store your lenses when you're not wearing them. It should be replaced every time you get new lenses. And if you crack it or damage it, you'll need a new one too.
Cleanser. Every time you take out your contacts, you'll need to use a solution to strip proteins and bacteria from the surface. You can't run out of this product.
Storage solution. When you pop your lenses in a case, they'll need to swim in a liquid. This is another product you'll need in constant supply.
Rewetting drops. If your eyes feel dry and gritty during the day, this product can make blinking more comfortable.
All of these bottles and cases can add up to big bills every month. If you scrimp and save by buying a little less or using water instead, you could develop an eye infection. That means another trip to the doctor for help.
You Could Save Money
LASIK comes with a one-time, large medical bill. But when the surgery is complete, you might never need to buy another pair of heavy-duty, prescription glasses. That could save you thousands over the ensuing years. For many, it's a smart financial move.
References
Pros and Cons of LASIK: Are the Risks Worth the Cost? (December 2017). Michigan Health.
Are You Confused About the Cost of LASIK Eye Surgery? (March 2016). American Refractive Surgery Council.
What's It Like to Have LASIK? Patient Shares Surgery, Recovery, Cost, and More. (August 2018). Today.
How Much Do Eyeglasses Cost? Cost Helper.
How Much Do Contacts Cost? (February 2017). Bankrate.